About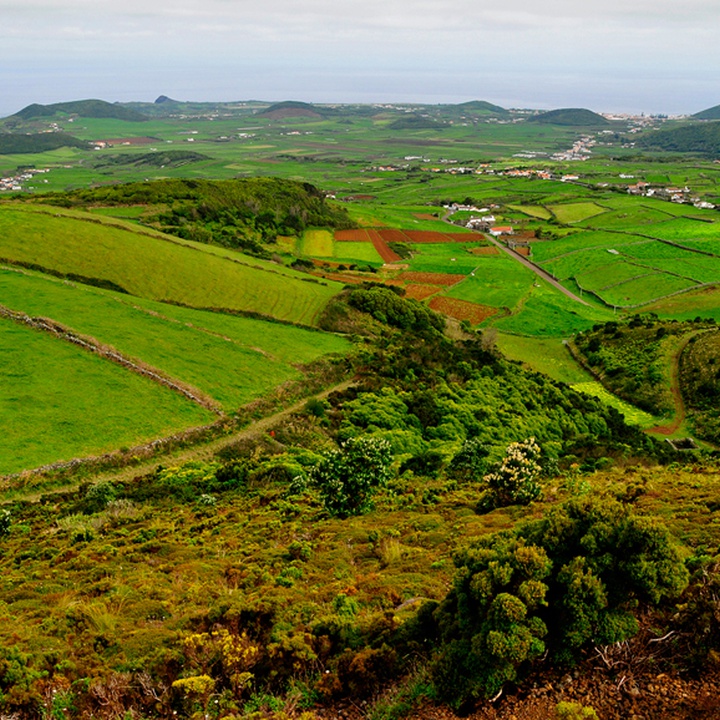 The Graciosa Nature Park, established in 2008, stands out for its unique landscape, geological, environmental and cultural values. The values are represented, for example, in the Furna do Enxofre (cave), which has the largest volcanic dome in Europe, and the Ilhéu da Praia (islet), where nests the most important and diverse colony of seabirds of the Azores and particularly the local endemism Hydrobates monteiroi.
The creation of the Nature Park led to the classification of its protected areas, distributed by two Nature Reserves, one Natural Monument, three Protected Areas for the Management of Habitats or Species and two Protected Areas of Resources Management.
Notorious for its soft and low-relief, the island has several areas classified within the Natura 2000 network, one Ramsar Site, five priority geosites of Azores UNESCO Global Geopark and four Important Bird and Biodiversity Areas (IBAs).
Graciosa is classified as a Biosphere Reserve since September 2007 by the decision of the International Co-ordinating Council of the MAB Programme (Man and the Biosphere) of UNESCO.
Available to its visitors are the Furna do Enxofre Visitors Centre and a walking trail where you can enjoy a panoramic view of almost the entire southern coast of Graciosa and the other islands of the central group.