Geography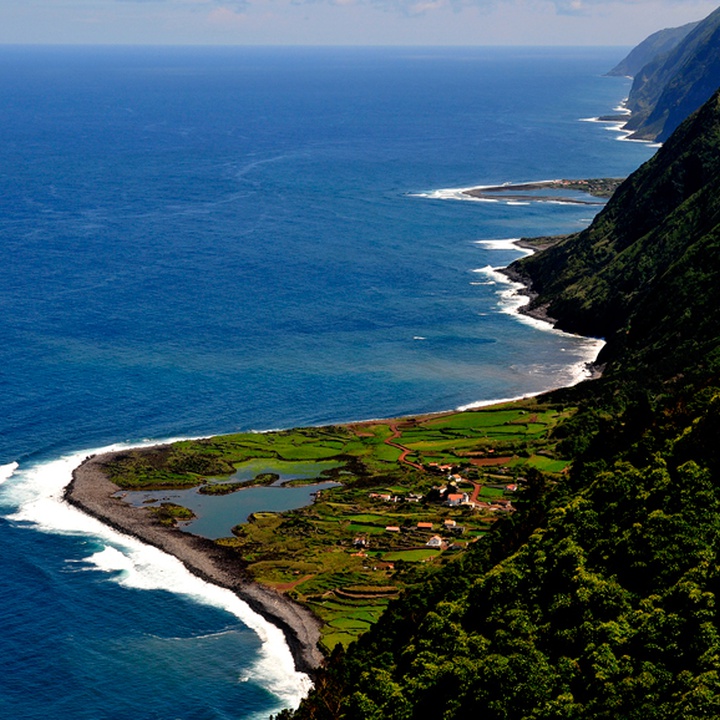 São Jorge is the most central island of five belonging to the central group of the archipelago.
With a morphology similar to a dragon, it has an area of 243.8 square kilometres, reaching its maximum altitude at 1053 metres in Pico da Esperança.
The island stretches for 54 kilometres towards WNW-ESE (west-northwest - east-southwest), has a maximum width of about 6.9 kilometres, and the latitude and the longitude of 38º 37' 40'' N and 28º 1' 2'' W.
São Jorge has 11 parishes distributed by two counties, Velas county (Rosais, Velas, Santo Amaro, Norte Grande, Urzelina, Manadas) and Calheta county (Calheta, Ribeira Seca, Norte Pequeno, Santo Antão and Topo), with a resident population of about 9100 inhabitants.
It has a maritime climate, with annual average temperatures between 12 °C in winter and 25 °C in summer and a relative humidity, on average, above 79%.