Geography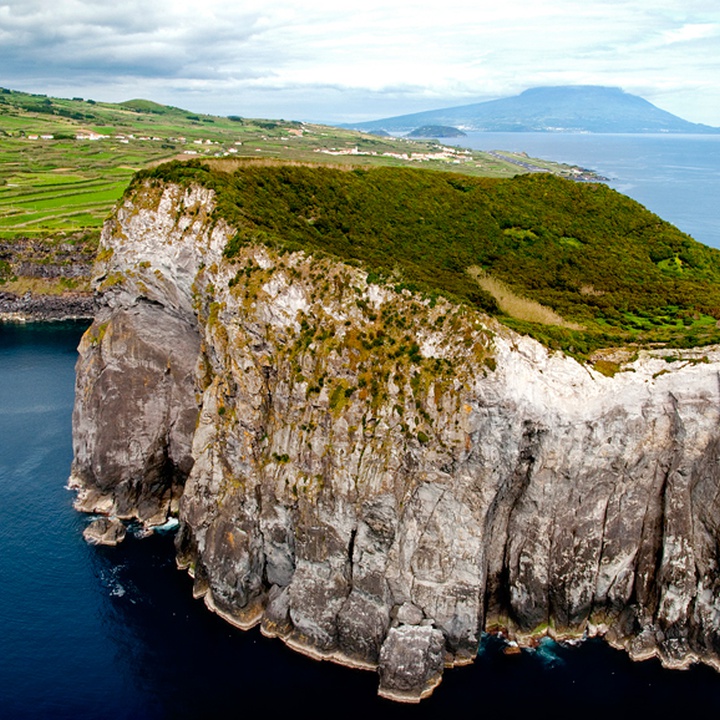 Faial is located at the western end of the Central Group of the Azores.
Its morphology suggests an irregular pentagon with an area of ​​173.8 km2, and its highest point is located at an altitude of 1043 metres in Cabeço Gordo [edge ​​of the Caldeira do Faial (caldera)].
The island is 21 kilometres long in the direction east-west and has a maximum width of 14 kilometres. It is separated from Pico Island by a narrow inlet about 8.3 kilometres wide (4.5 nautical miles), known as Canal Faial-Pico (water channel).
The latitude and the longitude of Faial are 38° 34' 37'' N and 28° 42' 10'' W. It has only one county, Horta, and 13 parishes: Angústias, Conceição, Matriz, Flamengos, Feteira, Castelo Branco, Capelo, Praia do Norte, Cedros, Salão, Ribeirinha, Pedro Miguel and Praia do Almoxarife; with resident population of about 15 thousand inhabitants.
It has an Atlantic temperate climate, with annual average temperatures between 13 °C in winter and 22 °C in summer and relative humidity, on average, above 79%.