Geography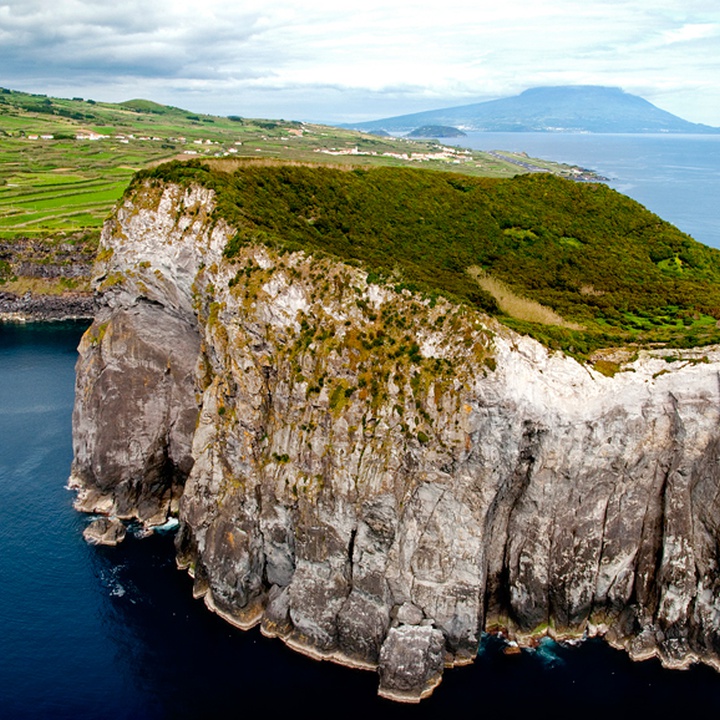 The island of Faial is located at the western end of the Central Group of the Azores.
Its morphology suggests an irregular pentagon with an area of 173.8 km2, and its highest point is at an altitude of 1043 metres in Cabeço Gordo [edge of the Caldeira do Faial (caldera)].
The island is 21 kilometres long in the east-west direction and has a maximum width of 14 kilometres. It is separated from the island of Pico by a narrow inlet of about 8.3 kilometres wide (4.5 nautical miles), known as Canal Faial-Pico (water channel).
The latitude and the longitude of Faial are 38°34'37"N and 28°42'10"W. It has only one county, Horta, and 13 parishes: Angústias, Conceição, Matriz, Flamengos, Feteira, Castelo Branco, Capelo, Praia do Norte, Cedros, Salão, Ribeirinha, Pedro Miguel and Praia do Almoxarife. Its resident population is of about 15 thousand inhabitants.
It has an Atlantic temperate climate, with annual average temperatures between 13 °C in winter and 22 °C in summer and relative humidity, on average, above 79%.