About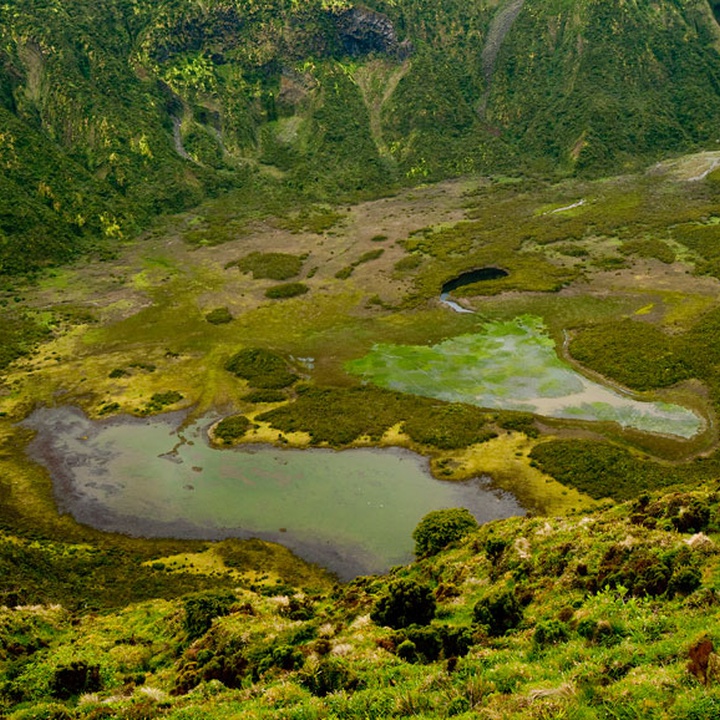 The Faial Nature Park, established in 2008, is full of breathtaking landscapes, unique birds and plants, and emblematic geological formations. Its mission is to preserve this natural heritage and the conservation of the cultural heritage of a long history of coexistence between Man and nature.
Its diversity is an object of admiration and fascination by all visitors, including three Nature Reserves, one Natural Monument, two Protected Landscape Areas, four Protected Areas for the Management of Habitats or Species and four Protected Areas of Resource Management.
It also covers several areas of the Natura 2000 network, a Ramsar Site under the Ramsar Convention and six priority geosites of Azores UNESCO Global Geopark.
Considered by the European Commission as a European Destination of Excellence (EDEN), the Faial Nature Park is the only place in Portugal with this award.
In order to provide a quality visit to its visitors, the Nature Park has four environmental centres: the Capelinhos Volcano Interpretation Centre, the Faial Botanic Garden, the Live Fish Station - Porto Pim Aquarium and the Dabney´s House; and also a support house, the Roadman´s House, plus ten walking trails, two interpretive circuits and a mountain bike circuit.