Geography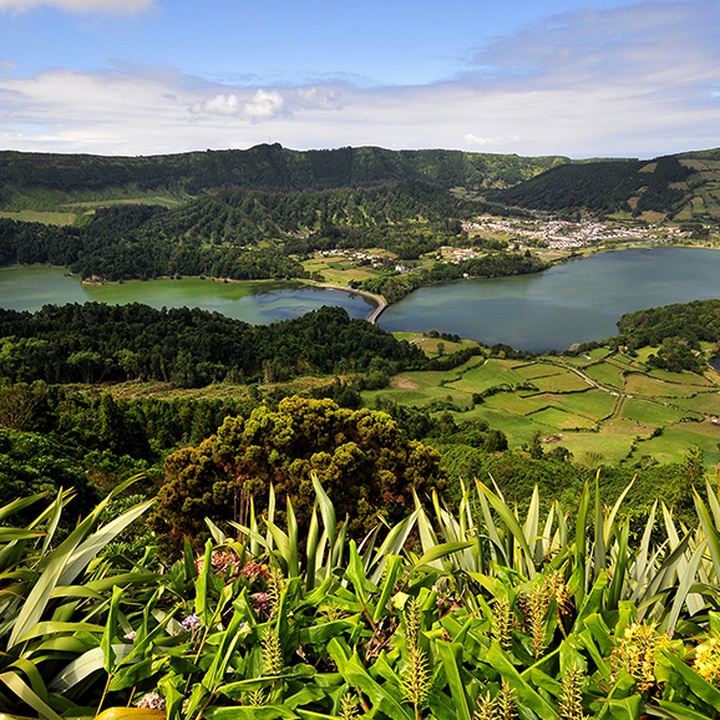 São Miguel, the largest island of the archipelago, is located in the eastern group pairing with the island of Santa Maria, being separated from this one by a distance of 80.6 kilometres (about 43.52 nautical miles).
With a total land area of 745.8 square kilometres, it reaches its highest point at 1105 metres in Pico da Vara.
The island has a length of 64.7 kilometres towards east-west, a maximum width of about 15 kilometres and its latitude and longitude are of 37º 47' 00'' N and 25º 30' 00'' W.
With a total of 64 parishes, the island divides into six counties: Lagoa, Nordeste, Ponta Delgada, Povoação, Ribeira Grande and Vila Franca do Campo. It is the most populous island in the archipelago with about 138 thousand inhabitants.
It has a maritime climate, humid and rainy, very unstable and significant summer rainfall. The average annual air temperatures range between 14 °C in winter and 21 °C in summer.