Caldeira Velha Environmental Interpretation Centre
Ticket Office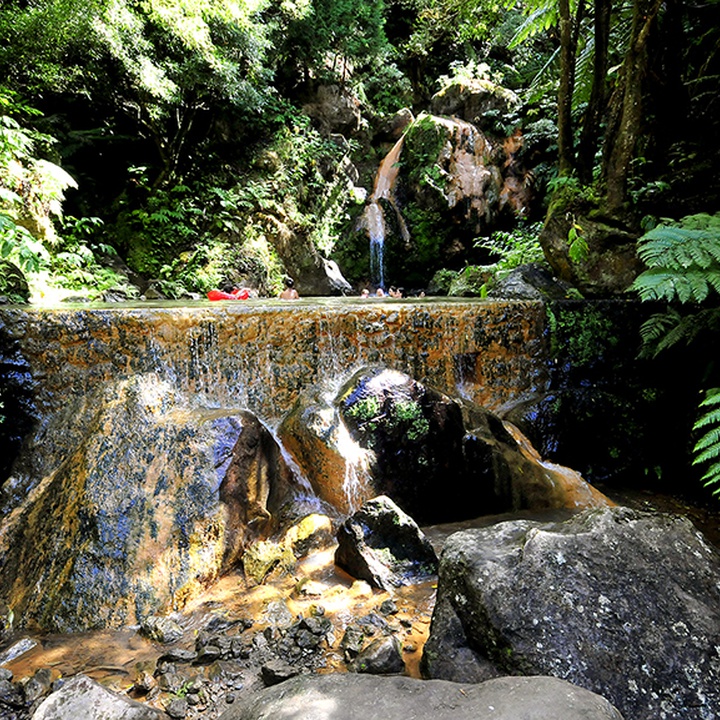 The Caldeira Velha Natural Monument, located on the northern slope of the volcanic mass of Água de Pau, on São Miguel, is a place with unique characteristics throughout the Region, of high scientific, landscape and social importance, and with great tourist and environmental interest.
Since its particularities make it a privileged natural space, with a strong potential for attracting visitors, its protection and safeguarding, carried out, in part, through access control, is therefore justified.
Thus, the load capacity for the Caldeira Velha Natural Monument was defined, aiming to preserve and conserve the natural heritage of this protected area.
Aiming for a better management of the load capacity of the Caldeira Velha Environmental Interpretation Centre and the visitors' satisfaction, the Regional Secretariat for the Environment and Climate Change has developed an online platform, which provides a quick and agile purchase of tickets.