Geography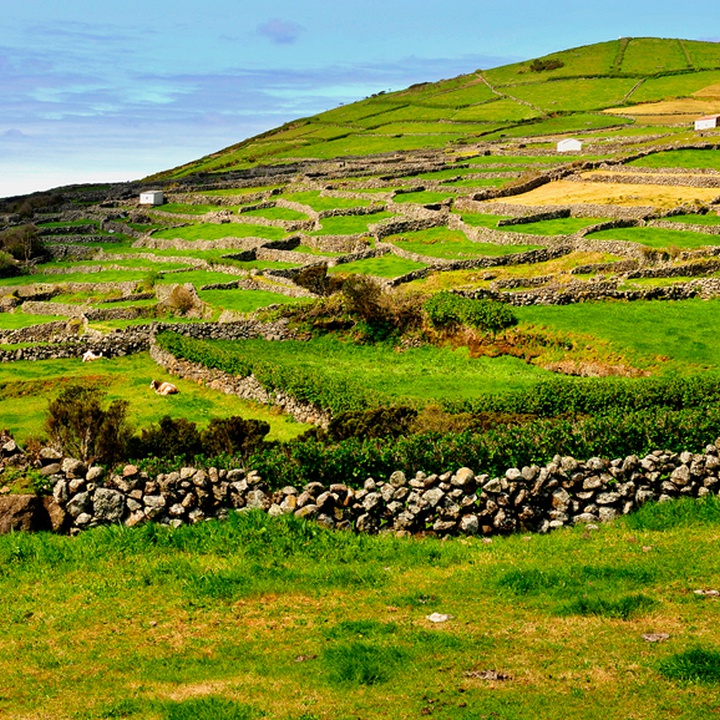 Corvo is the smallest and northernmost island of the Archipelago and forms, along with the Flores Island, the western group of the Azores.
Its morphology suggests an asymmetrical egg with an area of 17.2 km2 and a maximum altitude of 720 metros on the Morro dos Homens (southern edge of the Caldeirão).
The island is 6.5 kilometres long north-south direction and has a maximum width of 4 kilometres. It is at a distance of about 28 kilometres (15 nautical miles) from Flores Island. This division between the two islands is known as Canal Corvo-Flores (water channel).
The latitude and the longitude of Corvo are 39° 40' 19'' N and 31° 6' 42'' W. It has no parishes, only one county, the Vila do Corvo, where the resident population is approximately 430 inhabitants.
It has a Atlantic temperate climate, with annual average temperatures between 13 °C in winter and 22 °C in summer and relative humidity from 74% in October to 85% in June.