Biodiversity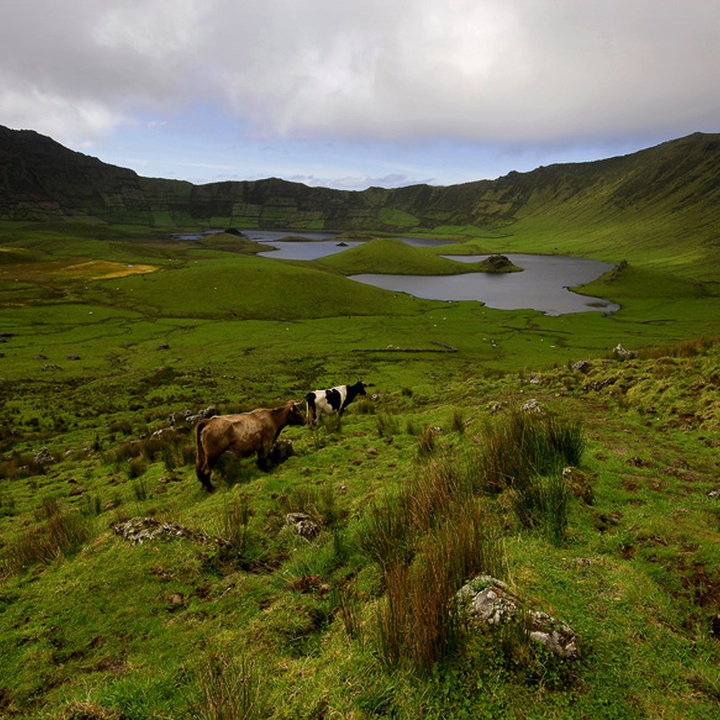 The island of Corvo has, per square kilometre, the larger amount of endemic species of the Azores. There are in total 95 endemics species, of which 59 are from the Azores, 19 from Macaronesia and 17 from Europe.
The island's natural richness also relates to the existence of endemic invertebrates and terrestrial arthropods, specifically 24 endemics of the Azores and six of Macaronesia. Stands out the presence of the Hipparchia azorina occidentalis, a rare endemic butterfly that only exists on the islands of Corvo and Flores.
There are also eight species of bryophytes registered, being one of them, the Echinodium renauldii, considered one of the most endangered in the world.
The humid zone of the Caldeirão and its coast were classified as a Ramsar Site in 2008, being part of the Natura 2000 Network.