Ponta da Ferraria – Ponta da Bretanha
Protected Area of Resources Management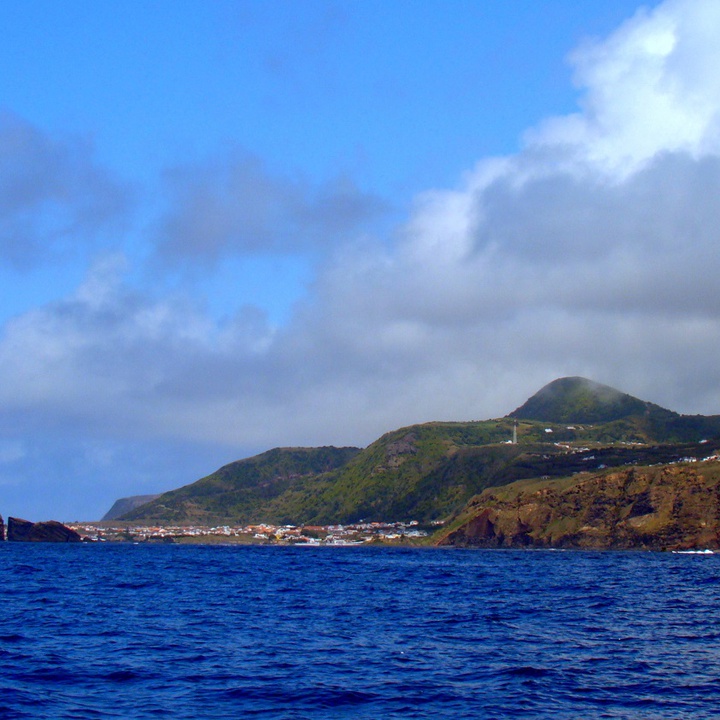 With 1955 hectares, this protected area faces the Pico das Camarinhas – Ponta da Ferraria Natural Monument and Ponta dos Escaldo and Ferraria Protected Areas for the Management of Habitats or Species.
The morphology of its coastline has high sea-cliffs, but also sometimes softer relief slopes as the lava deltas of Ferraria and Mosteiros. These lava deltas were formed by basaltic lava spills, very fluid, that have spread into the sea originating flat rocky platforms.
In front of the lava delta of the Mosteiros, there are four rocky islets, which correspond to the remnants of an ancient submarine volcanic cone (surtseyan), with identical formation to Ilhéu de Vila Franca do Campo (islet), shaped and transformed by the action of the sea and wind. They are, also, an important area for the nesting of several birds like the Columba livia atlantis, the Sterna hirundo and Larus michahellis atlantis.
By its coastline stands out numerous coves and the bays of Beira Mar de Baixo and Beira Mar de Cima, which contrast with the Ponta da Ferraria, Ponta do Escalvado, Ponta dos Mosteiros and Ponta da Bretanha. In the inlets located in the lava deltas of Ferraria and Mosteiros are bathing areas, with special emphasis on the natural pool of Ferraria, the beach and the natural pools of Mosteiros.
This protected area consists of rocky seabeds with slopes, hosts a variety of organisms, from algae, crustaceans, molluscs, fish, marine invertebrates and is located also on the migratory route of many cetaceans, whales and dolphins, and seabirds such as Calonectris borealis, Puffinus lherminieri baroli and Sterna hirundo, looking for protection and food.