Ferraria
Protected Area for the Management of Habitats or Species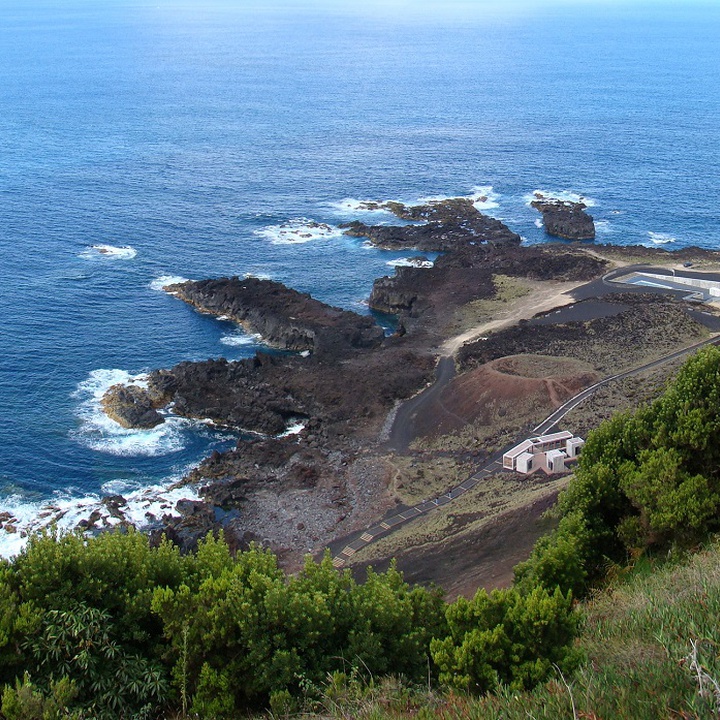 This area develops from the south stone of the lava delta of Ferraria to Grota das Camarinhas.
It is characterized by sea-cliffs formed by basaltic lava flows, ignimbrites and trachytic, alternating with pyroclastic materials. On the contact area with the lava flow, the tufts acquire a reddish colour resulting from the "cooking" by the high temperatures of lavas. The base of the sea-cliff is surrounded by boulders resulting from the erosion of the sea-cliff and in front of which you can see two small isolated rocks forming small islets.
In rocky and pyroclastic substrate sea-cliffs develops predominantly the Festuca petraea (bracel-da-rocha) and several species of birds such as the Calonectris borealis and Puffinus lherminieri baroli use them for the construction of their nests.