Ponta da Bretanha
Protected Area for the Management of Habitats or Species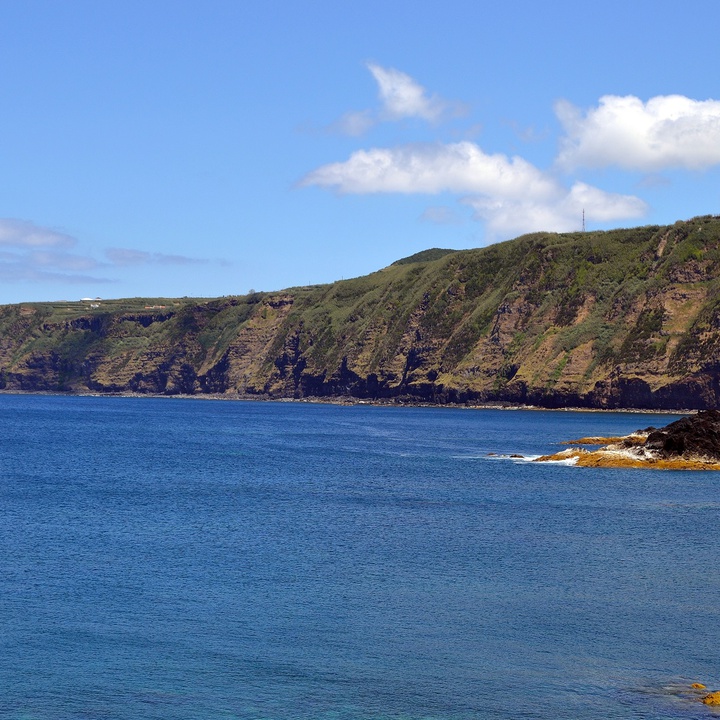 This area begins at the port of Ponta da Costa to the north stone of the lava delta of the Mosteiros, occupying 77 hectares.
This protected area consists of sea-cliffs, formed by several stacked basaltic lava flows alternately with pyroclastic materials. Its slopes are cut by numerous small streams, where we highlight the Loural, Água Nova and Areia. The base of the sea-cliffs is lined with boulders as a result of the dismantling of slopes, caused by sea erosion. In its coastline stand out the Baía da Beira Mar de Cima, the Ponta da Bretanha and the Ponta da Costa. In the sea-cliff overlooking the bay, there is an important collection system of springs of Figueira, of Adutora and of Moinhos, for the supply of water to the population of the parish of Mosteiros.
The slopes are rich in natural vegetation, dominated by Festuca petraea, Morella faya, Erica azorica, also being possible to observe Picconia azorica and Myrsine retusa. All this sea-cliff is particularly important for nesting of the Calonectris borealis and the Puffinus lherminieri baroli, the reason why is classified as an Important Bird and Biodiversity Area (IBA) by BirdLife International organization.
Classifications: