Ponta do Cintrão
Protected Area for the Management of Habitats or Species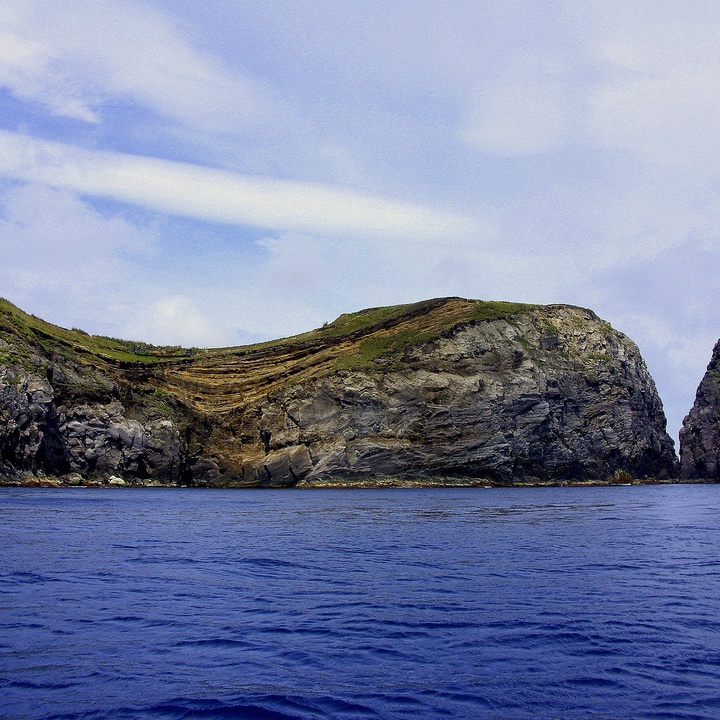 This protected area occupies 25 hectares and includes the entire coastline from the westernmost part of the sea-cliff Calhau do Cabo to the port of Santa Iria.
Its coast has two prominences, Calhau do Cabo and the Ponta do Cintrão, very cut by small coves and bounded by high sea-cliffs. At the base of the sea-cliff, it is possible to observe some coastal caves, resulting from strong sea erosion that is felt at this location.
Ponta do Cintrão corresponds to one of the highest promontories of São Miguel, belonging to the Volcanic Complex of Fogo, formed by thick trachytic lavas flows (domes). On a small bay located to the west of this promontory, is situated the port of Santa Iria. Once with whaling activity, the port serves now to support artisanal fishing and is also used as a recreational and leisure zone.
This whole area is particularly important for nesting of the Calonectris borealis, the Puffinus lherminieri baroli and Sterna hirundo.
This area is classified as an Important Bird and Biodiversity Area (IBA) by BirdLife International organization.
Classifications: