Contemplation zone of Lagoa do Negro
Viewpoint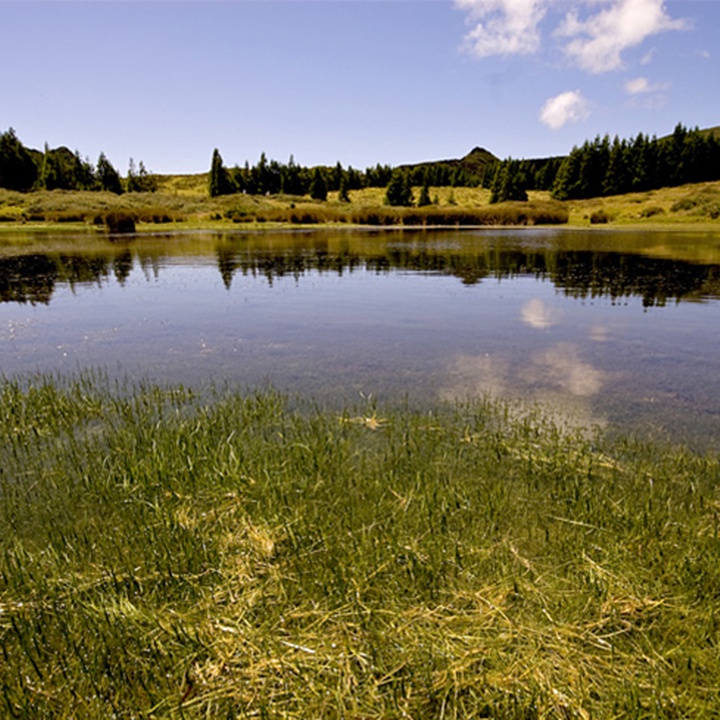 In addition to the Lagoa do Negro (lake), from this viewpoint, it is also possible to observe the round-shaped trachytic domes that result from the historical eruption of 1761.
These domes, named Mistérios Negros, have a vegetation cover that is still very young. For this small lagoon are referenced about 150 bird species.
You can also do the Mistérios Negros walking trail (PRC1TER) and visit the Gruta do Natal (cove), also inserted in the Serra de Santa Bárbara e dos Mistérios Negros Nature Reserve.