Quatro Ribeiras
Protected Area of Resources Management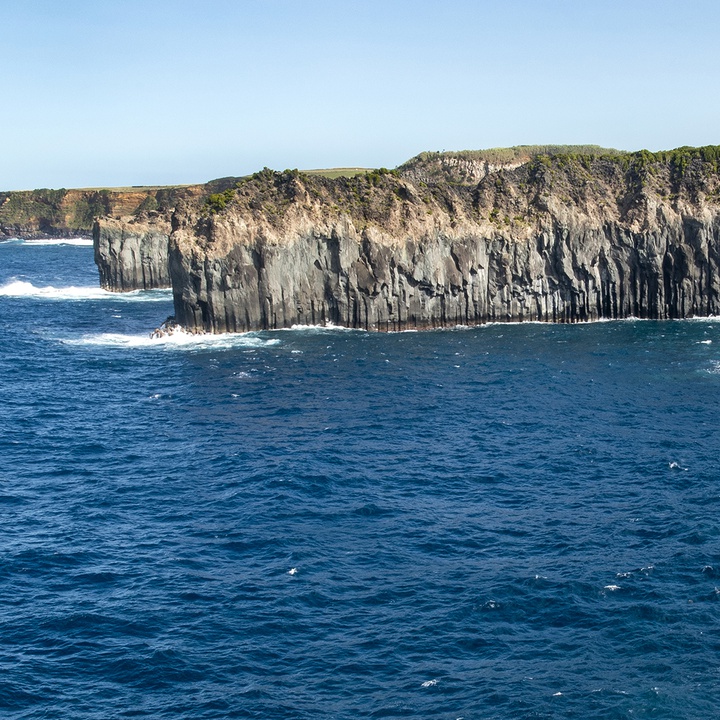 With about 357 hectares, this coastal marine area presents a remarkable diversity of protected natural habitats associated with high biodiversity of marine life, such as inlets and sheltered shallow bays, shoals and reefs, submerged or semi-submerged caves and wide fissures.
Of the existing species of marine flora, stand out the Asparagopsis armata, the Padina pavonica and the Ulva rigida.
Regarding marine fauna, highlights the Holothuria forskali, the Sphaerechinus granularis, the Marthasterias glacialis, the Percnon gibbesi and the Megabalanus azoricus. Regarding the fish group stand out the presence of Sphoeroides marmoratus, Mullus surmuletus, Muraena augusti, Phycis phycis, Coris julis, Thalassoma pavo, Pseudocaranx dentex, Sphyraena viridensis and Sardina pilchardus.
This area integrates a Special Area of Conservation (SAC) within the Natura 2000 network and constitutes an Important Bird and Biodiversity Area (IBA) from the BirdLife International organization.
Classifications: