Vinhas da Criação Velha PR5PIC
Altitude (Min / Max):
3m / 45m
&nbsp
How to get there
Follow the Regional Road towards Monte (Candelaria parish). In the kilometre 97, follow the "Porto do Calhau" indication.
Recommended gear
Appropriate footwear for walking, waterproof jacket, hat, sunscreen and water.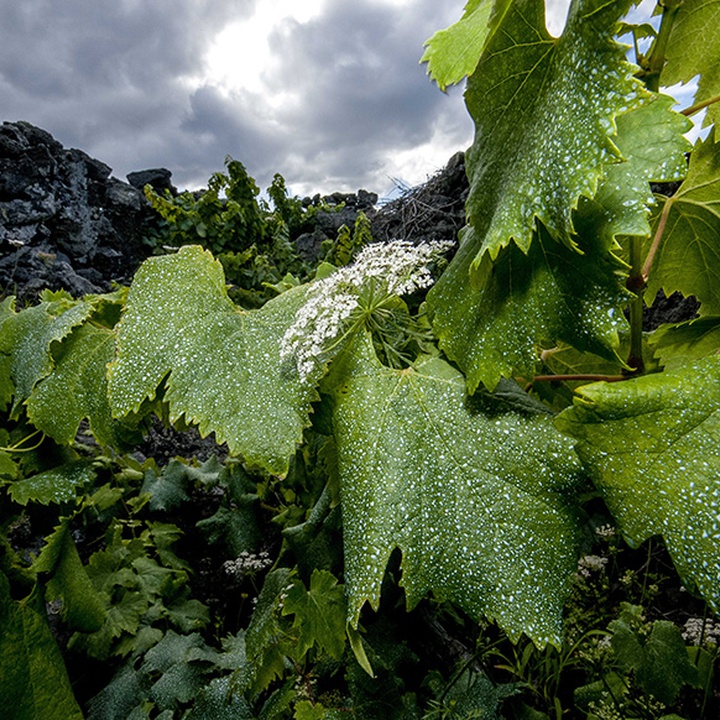 Gallery
The trail starts by the tidal well on Porto do Calhau, in Candelária parish, and ends in an old manor house, called "Solar dos Salemas".
It fully develops in the cultural landscape classified by UNESCO as a World Heritage Site, where the tracery landscape by walls of black and rough stone and "lajido" floor contrasts with the lush green vines.
In 2010, the trail was distinguished by the BootsnAll magazine as one of the eight most unique trails in the world due to the landscape and cultural diversity that provides.
This route is rich in elements associated with the vineyard culture, as "rola-pipas", "rilheiras", shelters, wineries and tidal wells. A part of this trail is located in Lajido da Criação Velha, considered the heart of the Vineyard Culture Landscape, where you walk through old paths giving access to vineyard plots. Ahead, there is a windmill (Moinho do Frade) where you can enjoy a stunning panoramic not only of the vineyard plots but also of Pico Mountain in the north, and Faial Island and Ilhéus da Madalena (islets) to the west.
In its final part, next to an old manor house called "Solar dos Salemas" you can take a break, with the sound of the sea and seabirds while watching the Ilhéus da Madalena, the remains of a submarine volcano and a reference monument of the Region.