Vinhas da Criação Velha PR5PIC
Altitude (Min / Max):
2m / 59m
&nbsp
How to get there
Follow the Regional Road towards Monte (Candelaria parish). Near the kilometre 97, follow the "Porto do Calhau" indication.
Recommended gear
Appropriate footwear for walking, waterproof jacket, hat, sunscreen and water.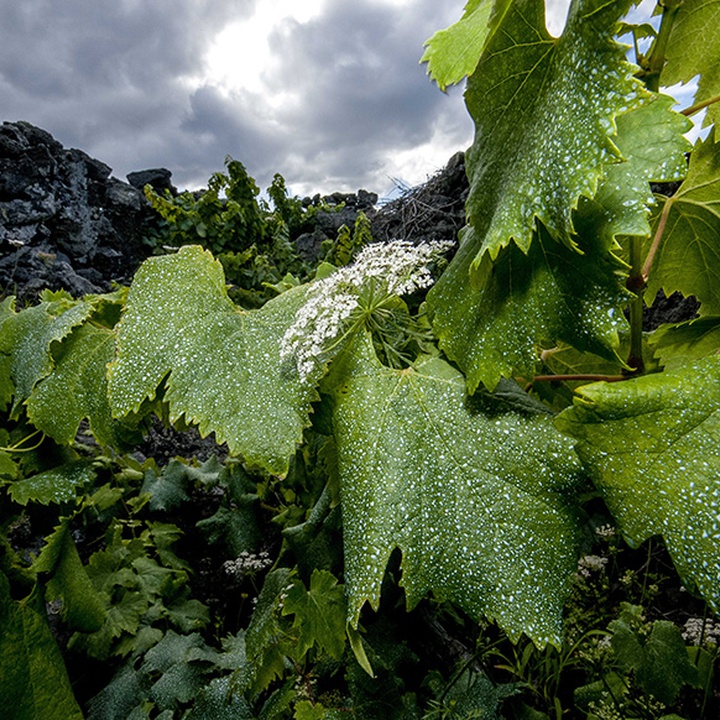 Gallery
The trail starts by the tidal well on Porto do Calhau, in Candelária parish, and ends in an old manor house, called "Solar dos Salemas", in the Areia Larga.
It fully develops in the cultural landscape classified by UNESCO as a World Heritage Site, where the landscape embellished by walls of black and rough stone and "lajido" floor contrasts with the lush green vines. The trail is also integrated into the Cultura da Vinha – Zona Oeste Protected Landscape Area.
In 2011, the trail was distinguished by the BootsnAll magazine as one of the eight most unique trails in the world due to the landscape and cultural diversity that provides.

Begin the trail at Porto do Calhau and continue near the coast passing by a tide well, typical from this island, representing the adjustment of the inhabitants in the conquest of the elements and from where they remove the brackish water for domestic use or the vineyards.
Proceed along the road passing by Porto do Pocinho, where you will find again a tide well and a picnic area. From here, the trail goes round the hill by the right. Take advantage of this elevated part of the route to enjoy the view over the vineyards and the islets of Madalena.
Follow the marks again until near the coast, passing by the bathing area of Laja das Rosas, entering in the typical area of Pico's vineyards. Along this path, pay attention to the relheiras and the Moinho do Frade windmill, used for the grain milling and rebuilt in 2003/2004.
When you reach the road, where you should turn right, do not miss a good example of a rola-pipas a ramp dug out into the sea from which barrels of wine were rolled out to the boats.
The trail proceeds near the sea, passing by Solar dos Limas and by Solar dos Salemas until ending near the restaurant Ancoradouro at Porto da Areia Larga (harbour).