Cultura da Vinha - Ponta do Mistério
Protected Landscape Area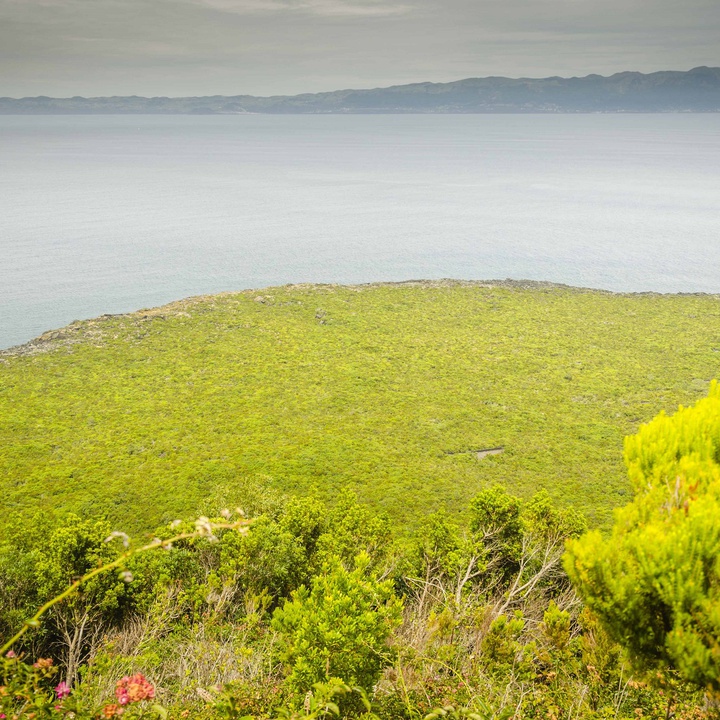 This protected area occupies about 77 hectares and is composed of a lava platform (fajã) that resulted from the volcanic eruption of 1562-64 (Mistério da Prainha).
After the eruption, this new terrestrial area was occupied by vineyards that belonged to the Franciscan friars settled in the São Pedro de Alcântara Convent, in São Roque do Pico village.
In the vineyards' interior and periphery are old paths that connected this zone to São Roque do Pico village and to Prainha de Cima place. There are also small stone buildings with wine presses and "descansadouros" (a structure where the grape-harvesters could place the baskets filled with grapes that they carried on their head, enabling them to rest, and replace the baskets onto their head afterwards, without any help), which are evidence of the local wine production.

The access is made by an extremely steep slope determining that this landscape constituted an amphitheatre facing the sea and the island of São Jorge.
Currently, it is an abandoned area where high vegetation hides the vineyard plots and with many wineries and wine presses.
It is a geosite of Azores UNESCO Global Geopark and integrates the Mistério da Prainha Important Bird and Biodiversity Area (IBA) of the BirdLife International organization.

Classifications: