Costa Norte
Protected Area of Resources Management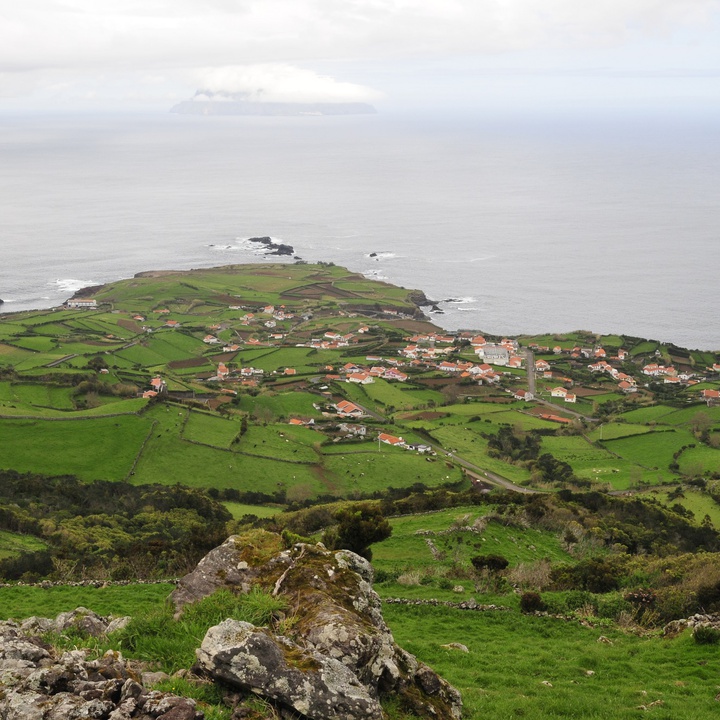 This marine area is located north of the island and occupies 3974 hectares from the coastline to depths of 100 metres. The seabed is rocky and irregular, with walls, boulders, caves and fissures.
The most frequent fish species are the Abudefduf luridus, the Coris julis, the Labrus bergylta, the Serranus atricauda, the Epinephelus marginatus and the Sparisoma cretense. In the fissures are common the Gymnothorax unicolor, the Muraena augusti and Phycis phycis. In the water column are abundant the Boops boops, the Balistes capriscus and the Pseudocaranx dentex.
Regarding the invertebrate, it is possible to observe the Arbacia lixula, the Ophidiaster ophidianus, the Patella aspera, the Patella candei, the Megabalanus azoricus, sponges and ascidians.
Concerning the algae, are characteristic the chlorophyte Codium adhaerens and the rhodophyte Pterocladiella capillacea and Porphyra sp. In lower depths, are the rhodophyte Sphaerococcus coronopifolius and the phaeophyceae Cladostephus spongiosus, Padina pavonica and Zonaria tournefortii.
It is possible to see this area through the Fajã Grande - Ponta Delgada (PR01FLO) and the Great Route of Flores (GR01FLO) walking trails.
To know more about the habitats and marine species of this place, visit the Boqueirão Environmental Interpretation Centre.
The terrestrial limit of this area intersects several geological structures, such as erosion caves and islets, integrated on the geosites Ponta do Albernaz - Ponta Delgada and Costa Nordeste of the Azores UNESCO Global Geopark. This protected area surrounds a Nature Reserve and borders a Protected Area for the Management of Habitats or Species. Within the Natura 2000 network, it borders a Special Protection Area (SPA) and integrates part of a Special Area of Conservation (SAC). It is also an Important Bird and Biodiversity Area (IBA) of the BirdLife International organization.
Classifications:
Biosphere Reserve
IBA
Natura 2000 network