Ponta da Caveira
Protected Area for the Management of Habitats or Species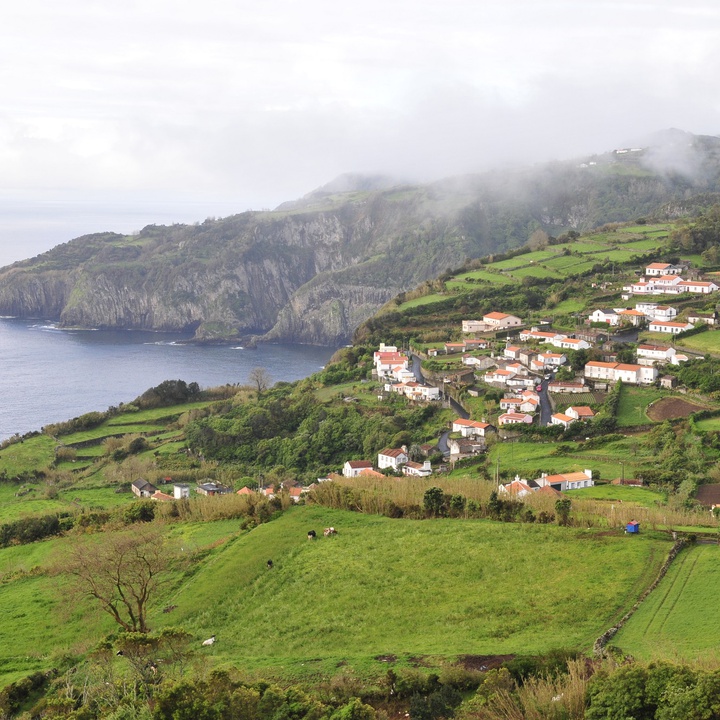 Located on the east coast of the island, this area has about 74 hectares and a maximum altitude of 300 metres. It is constituted by long and high sea-cliffs, cut by numerous fluvial valleys. The streams usually have hanging valleys on their end, where the water hits the sea through waterfalls.
The coastline has a complex system of bays, rocky beaches, natural terraces, submerged and semi-submerged caves and small islets of easy access, situated a few meters from the coast.
Ponta da Caveira is a steep promontory surrounded by sea-cliffs of basaltic formation. At the base of these sea-cliffs is located the Gruta dos Enxaréus, a littoral cave with about 50 metres long and 25 metres high, which is possible to visit by boat. The seabeds near the promontory are composed of pebbles, basaltic boulders and small glades of sand.
This area includes the Ponta de Fernão Jorge and the Fajã Pedro Vieira (a small detritic platform).
Of the endemic flora, stand out the Azorina vidalii, the Festuca petraea, the Erica azorica, the Picconia azorica and the Juniperus brevifolia.
On the sea-cliffs, nest Calonectris borealis and Sterna spp., and it is possible to observe endemic subspecies of terrestrial birds of the Azores as the Regulus regulus inermis, the Sylvia atricapilla atlantis, the Turdus merula azorensis, the Fringilla coelebs moreletti and the Motacilla cinerea patriciae.
This area is an Important Bird and Biodiversity Area (IBA) of the BirdLife International organization and includes a geosite of the Azores UNESCO Global Geopark.
Classifications: