MTB Circuit - Parque Florestal do Capelo
Altitude (Min / Max):
223m / 276m
&nbsp
How to get there
Leaving from Horta city towards west, follow the Regional Road passing by the parishes of Feteira and Castelo Branco. After arriving at Capelo parish, continue on the Regional Road. After passing the Varadouro entrance on your left, about 500 metres ahead is the sign to the Parque Florestal do Capelo (Capelo Forest Park), on your right.
Recommended gear
Appropriate footwear, waterproof jacket, helmet, sunscreen, water.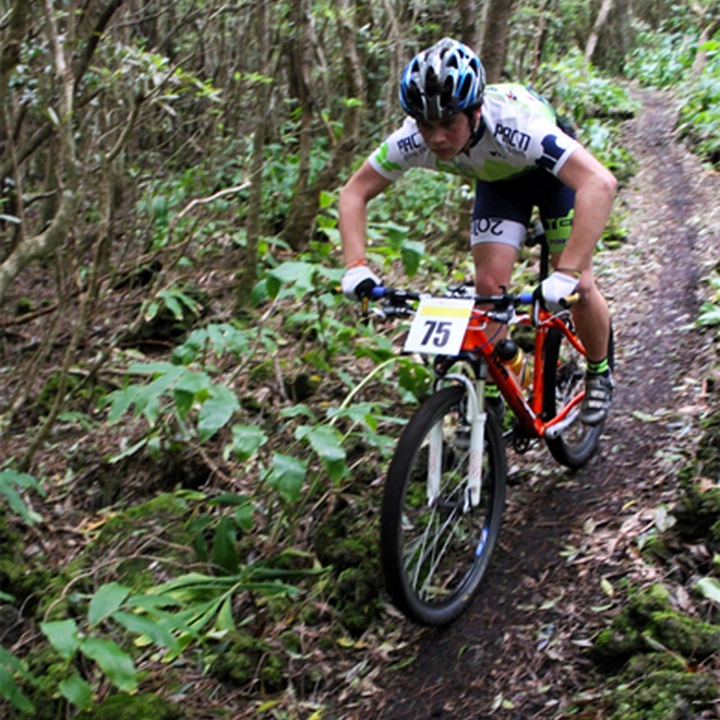 The circuit begins and ends in place of Cruzeiro, in Parque Florestal do Capelo (Capelo Forest Park). The journey made by bike develops in the middle of a dense forest with characteristics species of Laurel Forest.
The circuit, with a length of 2 kilometres, a low difficulty level and a duration of about 1 hour, results from the recovery of a pedestrian old trail as well as part of a dirt path once used by local farmers.
The MTB trail develops fully in Parque Florestal do Capelo (Capelo Forest Park), where can be observed several natural species of the Azores, particularly associated with the coastal Laurel Forest habitat, such as Morella faya, Laurus azorica, Erica azorica, Myrsine retusa and Picconia azorica.
Nature sports must be practiced having into account the preservation of nature, thus it is important to comply with the basic norms of conduct such as walking within the trails and paths, not leaving waste nor collecting, capturing or killing specimens of any natural species.