Caminhos Velhos PR07FAI
Altitude (Min / Max):
3m / 892m
&nbsp
How to get there
Leaving from Horta city, take the Regional Road towards the east to Ribeirinha parish. Go down towards the parish centre and continue until you reach the Parish Council building.
Recommended gear
Appropriate footwear for walking, waterproof jacket, hat, sunscreen and water.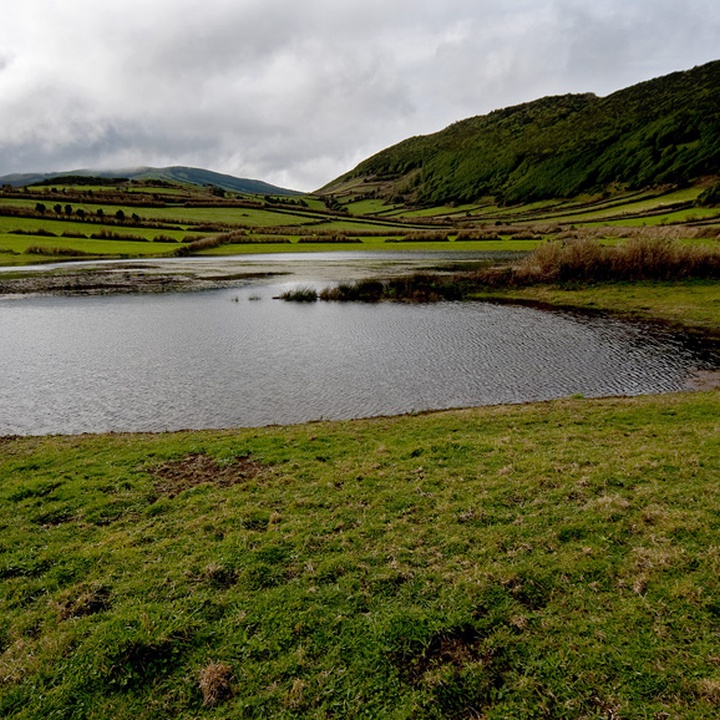 The trail begins in Ribeirinha Parish Council, crosses the Lomba Grande Protected Area for the Management of Habitats or Species, runs through part of the Zona Central Protected Landscape Area, and ends at the Caldeira do Faial Nature Reserve.
A large part of the trail goes along the Graben of Pedro Miguel, one of the main geosites of the Archipelago, ending in another equally important one, the Caldeira.
In addition to its landscape value, this route follows old rural paths, better known as "canadas", that connected the populations in ancient times. These paths were used by people to transport goods and made the connection between the parishes and Horta city, having great importance in the communication to the most isolated places and contributing to the improvement of the conditions of these people.
Thus, the walking trail unfolds in a historical plot that conveys the difficulty and harshness of rural life in those times.
Begin the trail in the centre of Ribeirinha, a parish devastated by the 1998 earthquake, visible in the ruins of the São Mateus Church (1934). Continue to the coast, passing the port of Boca da Ribeira and continuing to the Lighthouse of Ribeirinha (inaugurated in 1919), also affected by the 1998 earthquake, whose epicentre was in the sea about 5 kilometres from this place. Built next to an active fault, the Lomba Grande, the lighthouse was already destined to fail since its inauguration.
Continue inside the forest, passing the Ribeirinha Viewpoint and descend towards the place of Espalhafatos. Follow the road to the right with caution, and then turn left along a dirt road that leads to cultivated fields and pastures. The trail crosses another road and continues uphill until it reaches a forest path, which you should follow on the left.
Take advantage of this short descending phase of the trail to regain your strength while you cross the Lomba Grande fault scarp, an important tectonic accident that favoured the formation of the Pedro Miguel Graben. Continue along this path until you reach the Charcos de Pedro Miguel (ponds), a privileged area for observing migratory birds, and continue along several dirt roads that alternate with asphalt pavement until you reach the resting zone of Cabouco Velho. From here, the path winds through a gravel path until you reach the Cabouco Viewpoint.
Once you have reached the end of the trail, be sure to go through the tunnel overlooking one of the most spectacular volcanic structures in the Region, the Caldeira do Faial (caldera), which is 410 thousand years old and the result of several sequences of collapses of the ancient cone.