Caminhos Velhos PR7FAI
Altitude (Min / Max):
3m / 900m
&nbsp
How to get there
Leaving from Horta city, take the Regional Road towards the east to Ribeirinha parish. Go down towards the parish centre and continue until you reach the building of the Parish Council.
Recommended gear
Appropriate footwear for walking, waterproof jacket, hat, sunscreen and water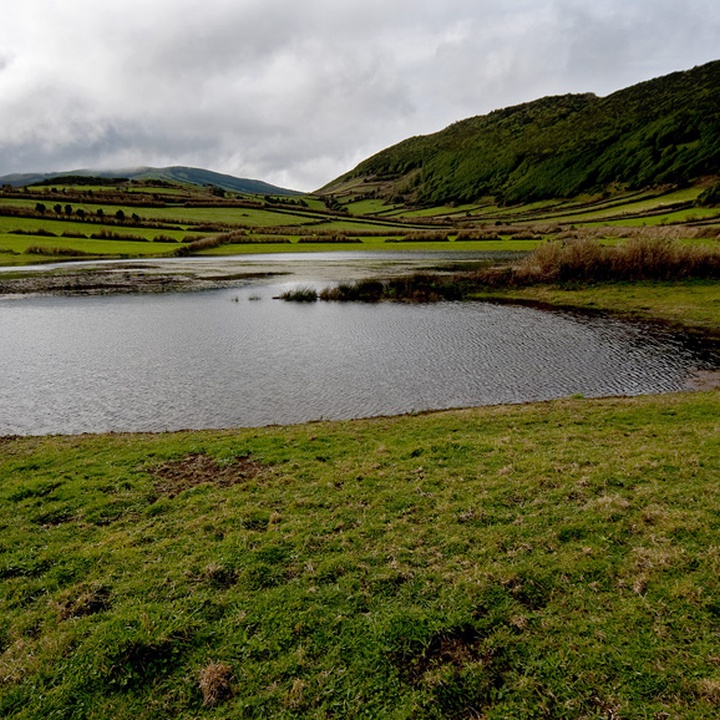 The trail begins in Ribeirinha Parish Council, passing by old rural paths, locally known as "canadas", that made the connection between the parishes and Horta city and was used by people to transport goods.
Start the trail in Ribeirinha Parish Council, along old rural paths that once had great importance in the communication to the most isolated places and allowed the passage of oxcarts transporting various materials contributing to the improvement of the conditions of these people.
The trail, more than its landscape importance, unfolds in a historical story that expresses the difficulty and harshness of rural life in those times. Along the way, we find the ruin of the old lighthouse of Ponta da Ribeirinha, destroyed by the intense seismic crisis of 1998, which epicentre occurred at sea about 5 kilometres from this site. The lighthouse, built in 1919 near an active fissure, the Lomba Grande, was already destined to fail.
On the way to Caldeira, much of the trail develops on top of the escarpment fissure of Lomba Grande, an important tectonic accident that favoured the formation of the Pedro Miguel Graben. Perfectly installed in this rift valley are the Charcos de Pedro Miguel (ponds), place of observation of migratory birds. Near the end of the trail, is one of the most spectacular volcanic devices that exist in the region, the Faial Caldeira about 410 thousand years old, which resulted from several reduction sequences of the ancient cone.