Rocha da Fajã PRC02FAI
Altitude (Min / Max):
10m / 290m
&nbsp
How to get there
Leaving from Horta city towards the west, follow the Regional Road towards Praia do Norte parish. After passing the church, go further 1 kilometre until you find the indication of the trail by your left.
Recommended gear
Appropriate footwear for walking, waterproof jacket, hat, sunscreen and water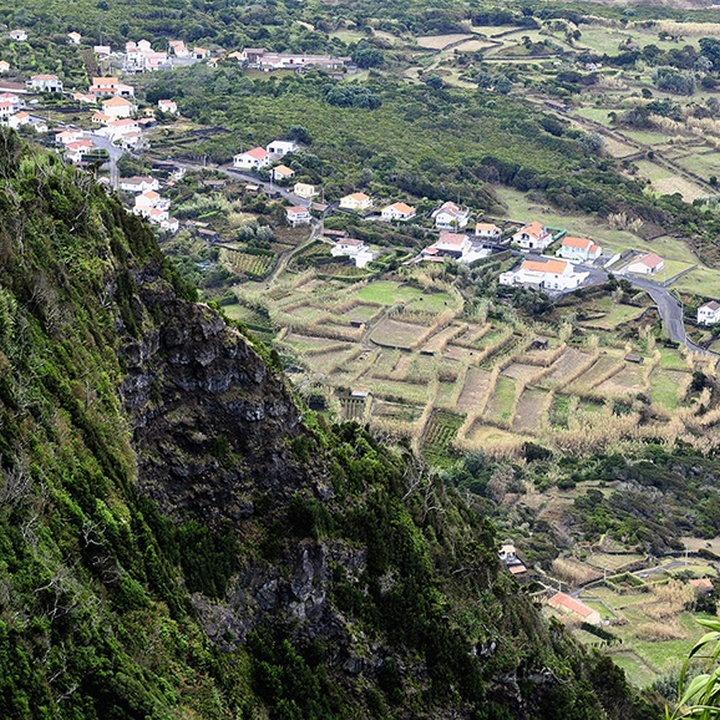 The trail begins and ends at the Regional Road, 300 metres from the Baía da Ribeira das Cabras Viewpoint.
It goes down the old fossil sea-cliff, where ended Faial Island, about 10 thousand years ago, when the Capelo Peninsula started to form. In this walking trail, it is possible to go through the old wineries where wine is still produced.
The trail goes down to Praia do Norte Fajã, a fajã with mixed genesis, formed partly through the accumulation of debris from the high surrounding sea-cliffs and imposing to the sea through magnificent lava flows from several eruptions that formed the Capelo Peninsula.
One of the flows, associated with the historical eruption of Cabeço do Fogo, contains true natural treasures, enclaves of rocks plucked from inside the earth, called olivine xenoliths.