Rumo ao Morro de Castelo Branco PRC5FAI
Altitude (Min / Max):
49m / 198m
&nbsp
How to get there
Leaving from Horta city towards west, take the Regional Road to Castelo Branco parish. When you reach the place of Lombega, pay attention to your left to find the trail's indication.
Recommended gear
Appropriate footwear for walking, waterproof jacket, hat, sunscreen and water.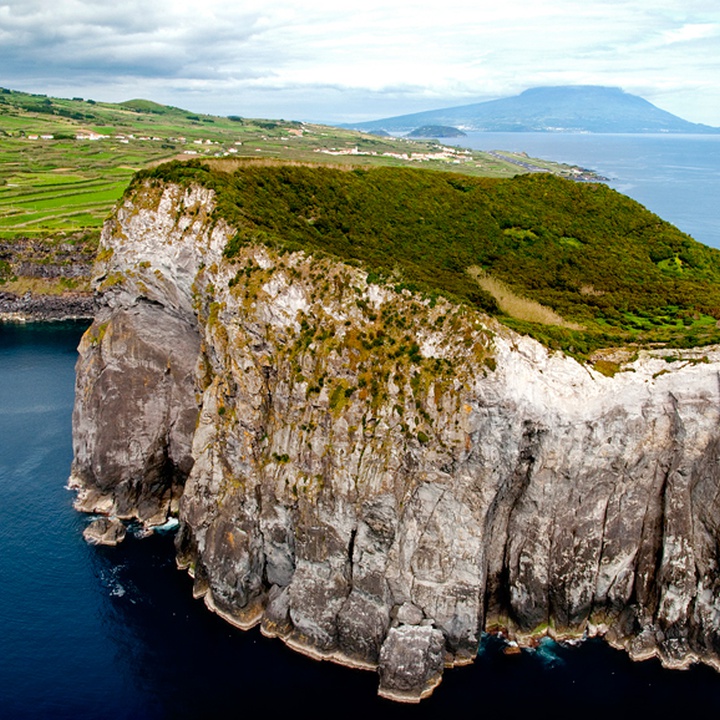 Gallery
The trail begins and ends in the place of Lombega, in Castelo Branco parish. Along the trail, it is possible to observe some of the most important seabird of the Azores, as well as the Castelo Branco trachytic dome.
Neste troço, para além da importante componente geológica, poderá desfrutar da tranquilidade para observar algumas aves marinhas dos Açores, como Calonectris borealis (cagarro), Sterna hirundo (garajau-comum), Sterna dougallii (garajau-rosado), espécie prioritária protegida pela Diretiva Habitats, Larus michahellis atlantis (gaivota-de-patas-amarelas) e Puffinus lherminieri baroli (frulho). No que respeita à flora, existem ao longo do percurso espécies raras e protegidas, como é o caso da Myosotis maritima (não-me-esqueças) e da Erica azorica (urze).
In this section, in addition to the important geological component, you can enjoy the tranquility to observe some Azorean seabirds such as Calonectris borealis, Sterna hirundo, Sterna dougallii, a priority species protected by the Habitats Directive, Larus michahellis atlantis and Puffinus lherminieri baroli. Regarding the flora, along the trail are rare and endangered species, such as Myosotis maritima and Erica azorica.