Caldeirinhas
Nature Reserve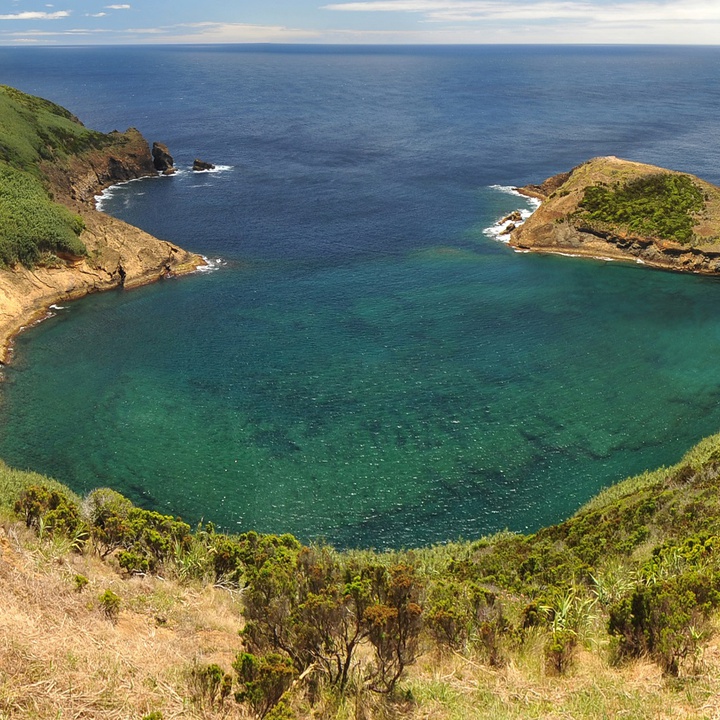 With 10 hectares, Caldeirinhas Nature Reserve is the only protected marine area on the Azores with the strict nature reserve classification (IUCN category Ia), with restricted access.
It consists of two attached volcanic craters flooded by the sea, which belong to the tuff cone of Monte da Guia. On its central zone, the Caldeirinha de Fora presents an approximate depth of 23 metres and the Caldeirinha de Dentro a depth of about 4 to 6 metres where there are small submerged and semi-submerged caves.
Here it is possible to find endemic plants of the Azores, of high biological interest, as the Erica azorica, or the native Morella faya. The Caldeirinhas also constitute maternity zones for fish species where it is possible to find, for example, Sarpa salpa and Labrus bergylta.
Classifications: