Great Route - Stage 4: Bananeiras - Vila do Porto
Altitude (Min / Max):
5m / 220m
&nbsp
How to get there
Follow by the Regional Road towards the Bananeiras site, in the place of Feteiras de Baixo, in São Pedro parish.
Recommended gear
Appropriate footwear for walking, waterproof jacket, hat, sunscreen and water.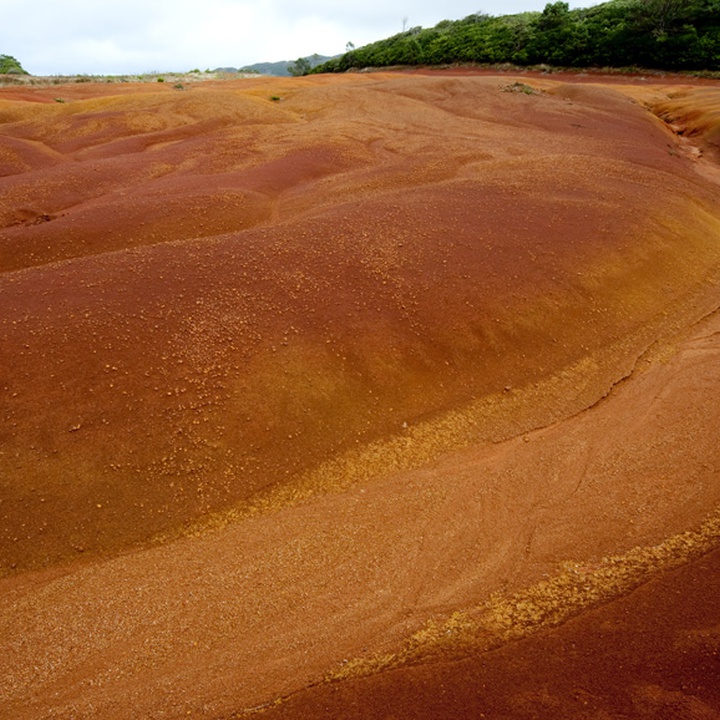 The fourth stage of the Grand Route starts in place of Bananeiras, parish of São Pedro, and goes forward in the direction of north, proposing a detour to the Baía do Raposo (bay). On the way back, the route crosses the Barreiro da Faneca. Another detour to Ponta do Pinheiro offers a privileged view over the north coast of the island. This stage follows toward the Ponta dos Frades, then down to the Anjos, where it goes along the west coast of the island to Vila do Porto, where it ends.
Leave Bananeiras toward Baía do Raposo. In this geosite, you can visit the ruins of two watermills, the ditch feeding the mill and a treading tank belonging to the vineyard culture of the place.
Continuing west, you will find another geosite, the Barreiro da Faneca, a result of the last eruptive phase of the island and dominated by clays of a reddish colour. At this phase of the route on arid land, there are several detours with accesses to viewpoints of the northern coast, highlighting the Ponta do Pinheiro and the Baía da Cré Viewpoints.
On the end of this arid region, the route leads you to climb the Monte Gordo, where there is a "vigia da baleia" (whale lookout). From here go up to the Ponta dos Frades, then continue towards Anjos. At this phase, walk parallel to the Ribeira dos Lemos (stream), until you reach the statue of Christovão Colombo, in the centre of the location.
Go around the Baía dos Anjos (bay) by the surrounding agricultural fields and start the descent to the stone beach. Head towards the fishing port and continue to Ribeira do Capitão. Along a dirt path you will reach the Cabestrantes bay and as you progress, the airport it will appear on the horizon. This part of the section is made in a surrounding path between the coastline and the fencing of the airport.
Upon reaching the end of the airport, go to the stream mouth of Ribeira Seca, in which you will enter a protected area with a privileged view over the Ilhéu da Vila (islet). From here follow along the coastline to Ponta do Malmerendo.
The final part of the route is made contouring the slope, from where you can see the commercial port and the village centre. The dirt path continues, being interrupted by the access road to the industrial zone, continuing towards the historical centre of the village.