Costa Sul
Protected Area of Resources Management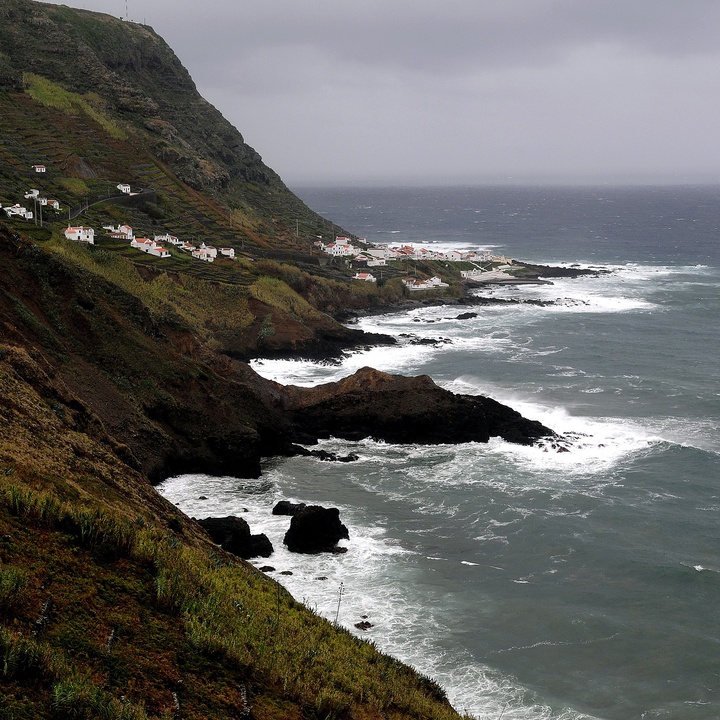 With 2160 hectares, this protected area extends from Ponta do Castelete to Figueiral and is characterized by the occurrence of seabed bedrock alternating with sedimentary components.
Along the coast, it has bays and submerged and semi-submerged caves with entrance widths from 2 to 10 metres and 5 to 10 metres long, that allow the protection and ecological success of the species that live here.
It is an important passage area for migratory marine species, such as the Rhincodon typus (tubarão-baleia) and the Caretta caretta (tartaruga-boba), with occasional sightings records of Physeter mcrocephalus (cachalote) and Megaptera novaeangliae (baleia-de-bossa).
On the seabeds, covered with algae from which fish such as the Mycteroperca fusca (badejo) and the Coris julis (peixe-rei) feed, occur gastropods like the colourful nudibranchs.
Biotopes, adapted to moderate exposure by sea action, have mostly calcareous algae at a low depth and these being replaced by brown algae at higher depths. On the west end of the area, it is located a clear sandy beach – Praia Formosa – unique in the Azores, formed by the erosion of sedimentary limestone formations present on the island. These sandy bottoms are home to marine species such as Bothus podas (solha), Mullus surmuletus (salmonete) and Xyrichtys novacula (bodião-da-areia).
In this protected area, seabirds can be observed, such as the Calonectris borealis (cagarro), the Sterna hirundo (garajau-comum) and the Sterna dougallii (garajau-rosado).