Flora Marine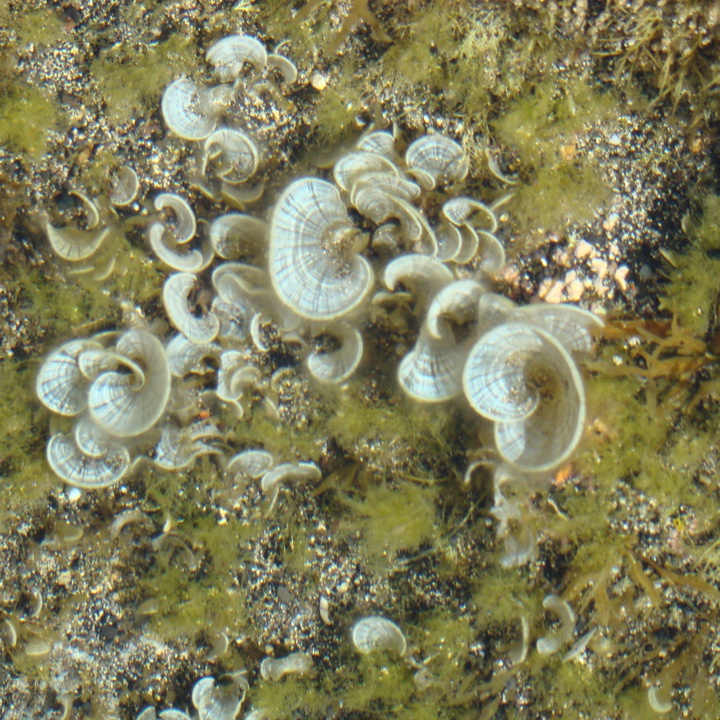 None
Distribution: Eastern Atlantic of the British Islands, Angola, Macaronesia and Mediterranean.
Protection Status: indirectly protected under the Habitats Directive.
Brown alga that forms perennial populations with heights rarely longer than 7 centimetres. It presents a brown whitish fan wound on itself, which quickly identifies it. It occurs in the puddles of the intertidal zone and submerged up to 20 metres zones, forming in some places dense populations. It contains compounds useful in cosmetics for their moisturizing and toning skin effect.
Exists in: