News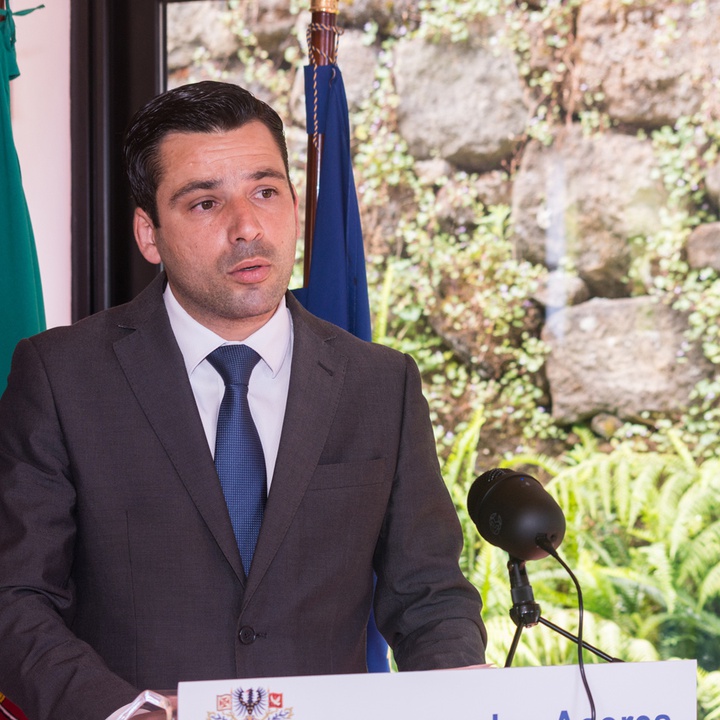 Alonso Miguel rewards environmental excellence in Azorean tourist accommodations
June 7, 2021
The Regional Secretary for Environment and Climate Change awarded this Saturday, World Environment Day, the Miosotis Azores prize.
Alonso Miguel highlighted the importance of this award, which rewards the environmental excellence of Azorean tourist accommodation and the effort made to ensure good practices from the point of view of environmental sustainability, highlighting the sector's additional effort considering all the difficulties encountered in the last year and a half with the Covid-19 pandemic.
The Regional Secretary for the Environment and Climate Change assured that the area he supervises will always be side by side in this journey of environmental sustainability, ensuring hard and constant work in the preservation, conservation and promotion of the natural heritage of the Azores, together with innovation and assistance in the implementation of good environmental practices in the tourism industry.
"Only in this way, together, will we be able to guarantee the maintenance of our primary asset, which is our environmental quality, as well as safeguard the notoriety of our nine islands and ensure their position among the most sought after places in the world", he said.
It was with this premise that, in 2012, the Miosotis Azores prize was born, which aims to distinguish the good practices carried out by the accommodation units.
Currently, the Region has 136 awarded tourist units, 34 of which received the award for the first time this year.
Alonso Miguel stated that this is a regional environmental recognition seal, rigorous and without any associated costs, adapted to local characteristics, which provides technical monitoring to encourage Azorean accommodation to implement good sustainability practices, valuing and recognizing those who do.
The award covers different aspects, namely in terms of saving resources, such as water and electricity, correct waste management and the protection and enhancement of biodiversity, as well as the promotion of local products and services, covering different types of tourist developments, such as traditional hotels, rural tourism and local accommodation.
© Governo dos Açores | Photo: SRAAC