News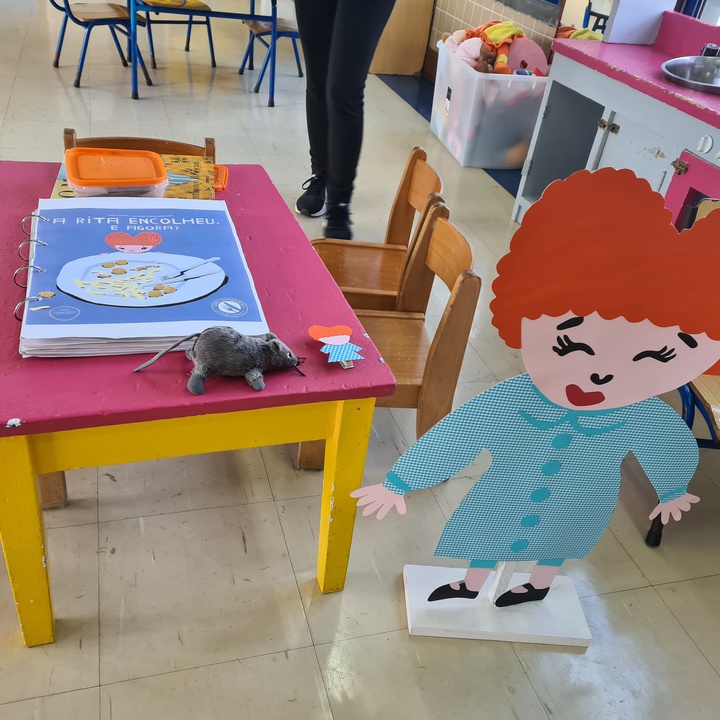 Parque Escola Activity: Less eyes than belly!
June 2, 2021
The Faial Nature Park, through Ecoteca, has been promoting the action "Less eyes than belly!", within the scope of the Parque Escola program 2020/2021.
This activity consists of reading the children's book "A Rita encolheu. E agora?", by Marta Hugon and illustrations by António Jorge Gonçalves, from the "Desperdício Zero" collection, followed by a dialogue on the environmental impacts of biowaste that are generated through food waste. Concepts related to this theme are also addressed, such as shopping lists, expiration dates, seasonal products, fresh/packaged and food organization and conservation. As a practical component, students take a quiz, play the "Eco Jogo do Galo", paint drawings and create and decorate magnets depicting the story, to put in their kitchens, thus being challenged to make a commitment to fight food waste together with their families.
This action aims to raise awareness of good practices for combating food waste in purchases, conservation and the full use of leftovers and food surpluses, and also to call for a reduction in the use of plastic, especially disposable ones.
Food waste is the loss of food along the food chain, from production to consumption, which implies that the food does not fulfill the purpose for which it was produced, that is, it is not consumed, despite being in good condition. It is estimated that about 20% of the waste produced is food and that about 42% of this waste originates in our homes, so it is important to raise awareness for the prevention and reduction of food waste.
Photos: Faial Nature Park