News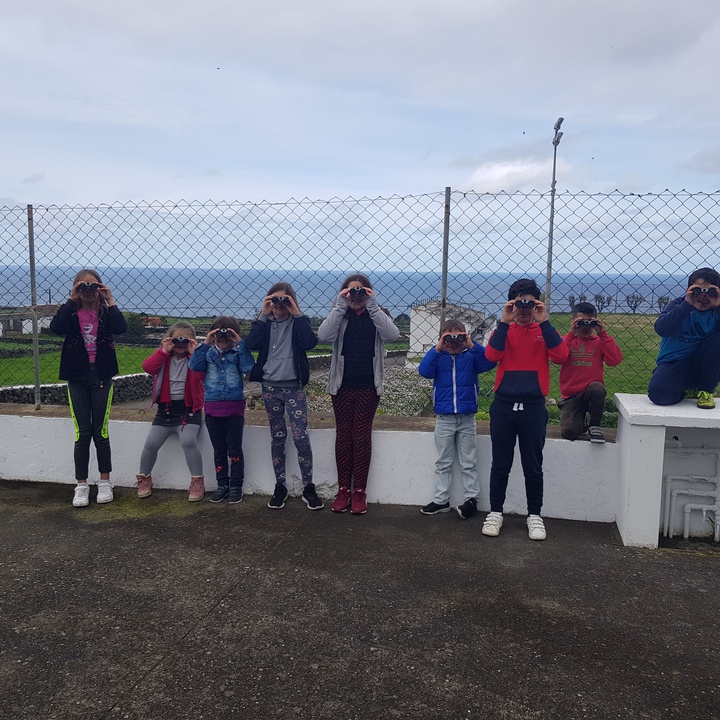 𝙋𝙖𝙧𝙦𝙪𝙚 𝙀𝙨𝙘𝙤𝙡𝙖 Activity: D'olho nas aves
May 31, 2021
The Ecoteca of the Terceira Nature Park presents in its Parque Escola 2020/21 offer the activity "D'olho nas aves". This action seeks to make known, in particular, passerines (the most populous order in the "world" of birds) residing in the vicinity of the school grounds, or in protected areas of the Nature Park where the range of bird species is greater.
The activity begins with a theoretical approach on the morphology, eating habits, habitats and vocalizations of these animals and, later, students have the opportunity to discover some of the species of passerines observed in the school space and / or in the protected area visited, materializing in this way the premise "know to protect".
Birds are fundamental elements of ecosystems, and the group of species, worldwide, is the best studied and the one that attracts the most attention, due to its beauty and ease of observation. They also have an undeniable ecological value, functioning as pollination agents, insect predators and rodent controllers. In addition, it is estimated that birds destroy about 98% of the larval form of one of the largest pests in apple orchards that occurs worldwide. They are, therefore, an icon of biodiversity conservation.
Photos: Terceira Nature Park