News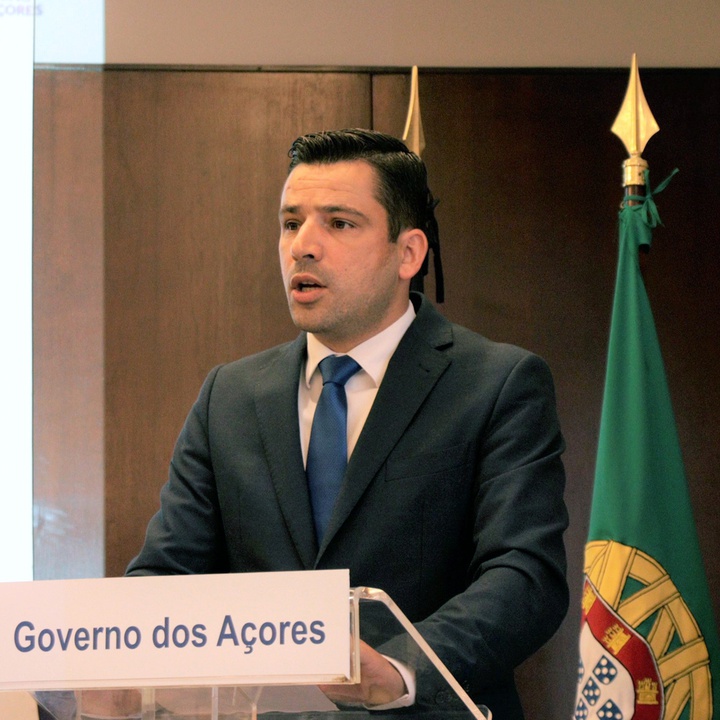 The Environment Secretary delivers the Excellence Awards under the "Eco-freguesia, Freguesia limpa 2020" Program
May 13, 2021
The Regional Secretary for the Environment and Climate Change of the Regional Government of the Azores proceeded, this morning, to deliver the Excellence awards under the "Eco-freguesia, Freguesia limpa 2020" Program to 30 parishes in the Azores, a ceremony that took place at the Terceira Mar Hotel , in Angra do Heroísmo.
According to Alonso Miguel, "in 2020, 140 parishes in the Azores signed up for this program, which represented an investment of around half a million euros by the Regional Government".
"These awards of excellence distinguish the 30 parishes that stood out for their performance in each of their islands, having obtained the maximum score in the evaluation criteria, namely, in the effort of maintenance, cleaning and awareness, awarding them a certificate of excellence and additional monetary value," he said at the time.
The "Eco-freguesia, Freguesia limpa 2020" Program aims to recognize and distinguish the efforts of the parishes and the collaboration of the populations in cleaning, removal and forwarding to the appropriate final destination of waste abandoned in public spaces, including water lines and coastline, as well as the development and participation in environmental awareness and education programs and actions.
According to the Secretary, "the actions that have been carried out over the years in this program have allowed the removal of tons of waste abandoned in public spaces, and in 2020 alone, 1,300 tons were collected".
"This is a program that has been constituted and that, in fact, has proved to be an important contribution to the cooperation between the Regional Government and the parishes, in terms of environmental promotion, nature conservation and environmental awareness", added Alonso Miguel .
Photo: AIC
© Government of the Azores