News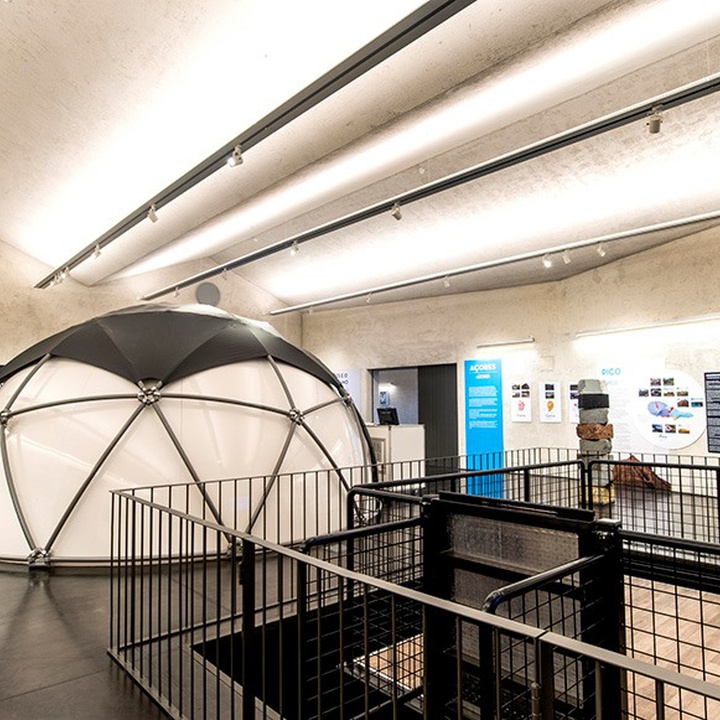 Volcanoes' House in the 2021 InAVation Awards nominations
May 3, 2021
The Volcanoes' House exhibition is on the list of finalists for the InAVation Awards 2021, from InAVate Magazine, in the "Visitor Attraction" category, through the nomination of the company Edigma, the only Portuguese company in this year's edition.
With the project implemented when the Volcanoes' House was created, namely the design of the Sensory Capsule and the Seismic Platform, which are shown in the permanent exhibition of this Environmental Centre, the nominated company says that "it was part of this odyssey where it conceived and implemented cutting edge technological solutions, that allow you to experience sensations such as a trip to the centre of the Earth or the simulation of an earthquake using a simulator. "
Located in the middle of the Protected Landscape of the Culture of the Vineyard of Pico Island and integrated in the Network of Environmental Centres of the Azores, Volcanoes' House is the starting point for the knowledge of the volcanoes of the Azores and an important tool for the dissemination of heritage, with special emphasis on geodiversity.
The InAVation Awards recognize and reward the best multimedia solutions and interactive projects worldwide.
The award ceremony is scheduled for June this year.
Find out more here.
Photo: PHSilva // siaram.azores.gov.pt