News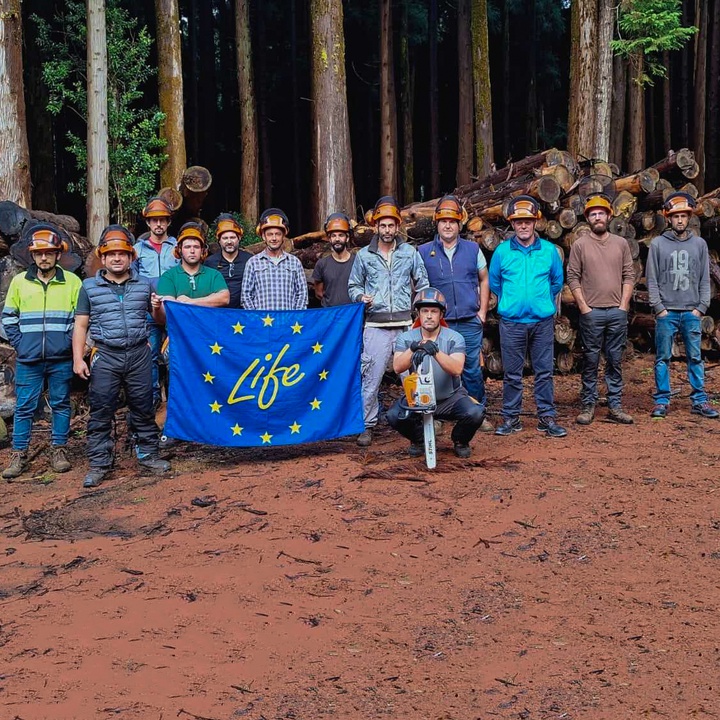 Regional Directorate for Forest Resources organises in-house training session on "Operating Chainsaws Safely" on Terceira
Nov. 6, 2023
Between 26 and 29 September, an in-house training course on "Operating Chainsaws Safely" was held on Terceira island as part of the LIFE IP CLIMAZ project, coordinated by the Regional Secretariat for the Environment and Climate Change.
This 25-hour training course, organised by the Regional Directorate for Forest Resources (DRRF), aims to train LIFE IP CLIMAZ project field crew staff on various topics, such as occupational risks, preventive and protective measures, operating chainsaws safely in forestry operations, maintenance and upkeep of equipment and action in the event of an accident.
The training, which took place at the Terceira Forestry Service and at the Serra de Santa Bárbara Forest, provided training for 5 members of the project and stakeholders from 5 islands of the Azores archipelago.
Find more about this project at www.lifeipclimaz.eu