News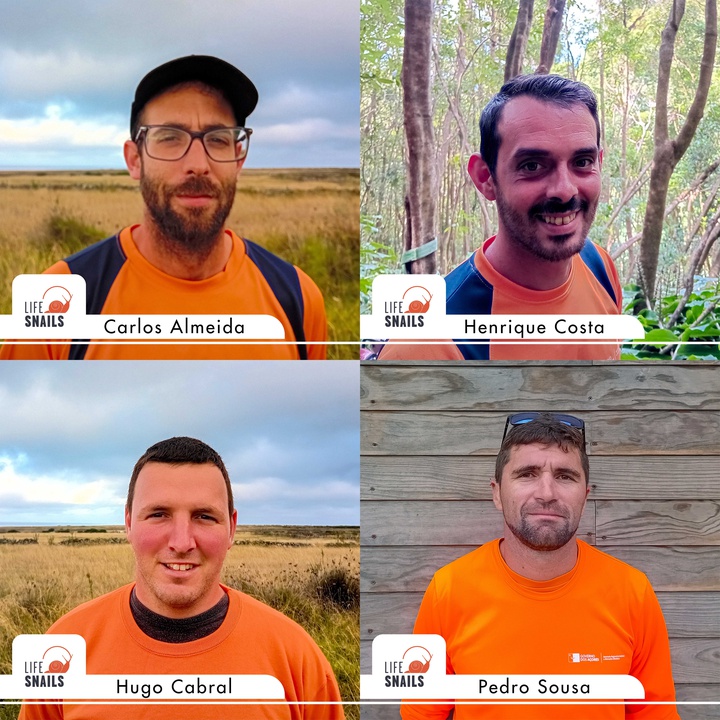 Meet the LIFE SNAILS operational team!
Oct. 31, 2023
Have you met the new LIFE SNAILS staff?
Pedro Sousa, Carlos Almeida, Henrique Costa and Hugo Cabral are the Operational Assistants hired by the Regional Secretariat for the Environment and Climate Change for the LIFE SNAILS project who will carry out concrete conservation actions in favor of the target species of snails endemic to the island of Santa Maria.
A team with vast experience in restoration and maintenance of green spaces and individually with expertise in the operation and maintenance of machinery and construction, motivated to control invasive species, implement natural engineering processes, and plant endemic flora, under technical and scientific guidance.
Join us at www.lifesnails.eu