News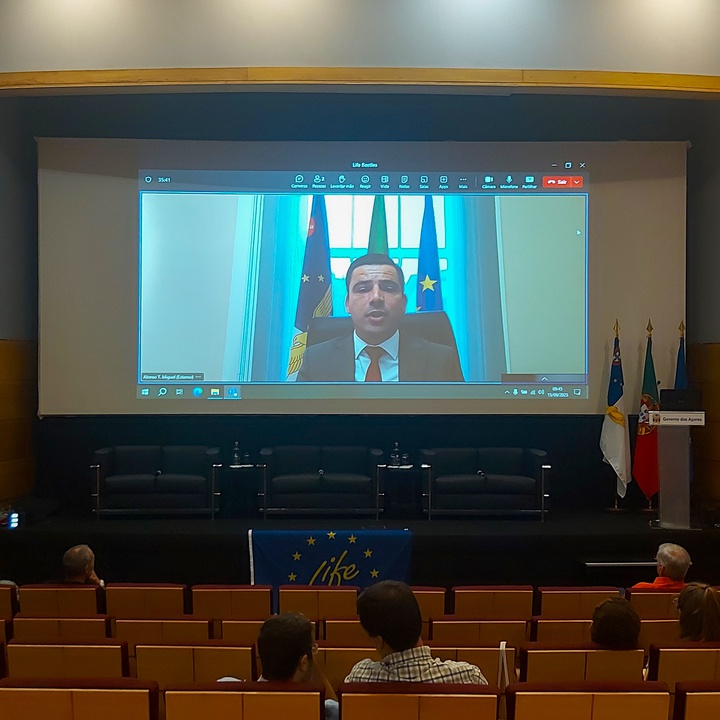 LIFE BEETLES Technical Workshop discusses the importance of species monitoring on Terceira island
Oct. 25, 2023
The LIFE BEETLES Technical Workshop took place on 15 September on Terceira island as part of the LIFE BEETLES project, coordinated by the Regional Secretariat for the Environment and Climate Change.
The Regional Secretary for the Environment and Climate Change, Alonso Miguel, opened the Technical Workshop, which involved an excellent panel of speakers who presented the progress and lessons learnt from the LIFE BEETLES project and discussed methodologies and tools for monitoring species in nature conservation work. There was also room for reflection on the fundamentals of nature conservation and how to assess the conservation status of a given ecosystem.
After lunch, which also served as an opportunity to share experiences and contacts, the participants had the chance to visit the intervention areas and learn about the work carried out by the project. The day ended with a volunteer action to plant 240 endemic trees in the TER3 intervention area, where a eucalyptus grove is being renaturalised.
Find out more about the LIFE BEETLES project at www.lifebeetlesazores.com/en/