News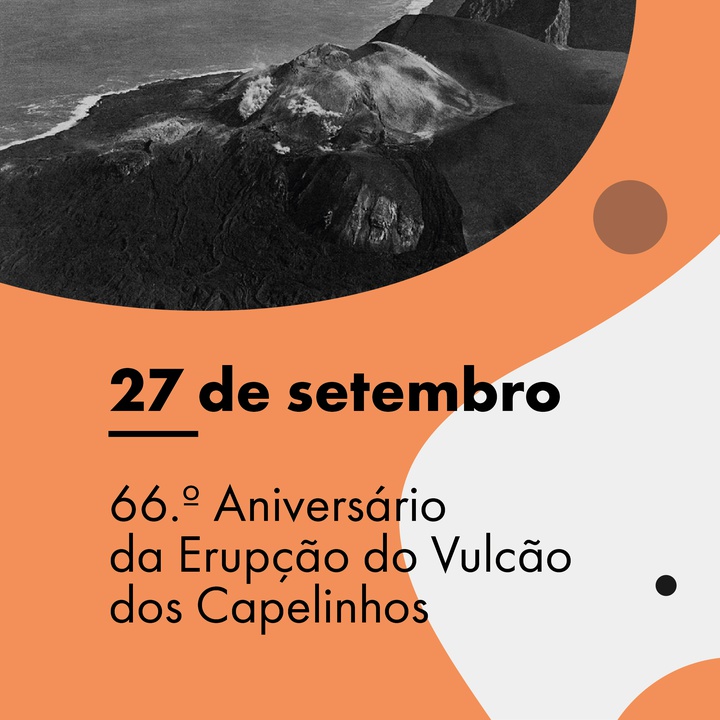 Activities Schedule – 66th anniversary of the eruption of the Capelinhos Volcano
Sept. 27, 2023
To mark the 66th anniversary of the eruption of the Capelinhos Volcano, the Regional Secretariat for the Environment and Climate Change is launching the exhibition O contorno, a vontade e os limites, by Patrícia Magalhães, at the Capelinhos Volcano Interpretation Center (CIVC). The exhibition includes 14 drawings that are part of an already extensive group of works that the artist has been producing and which, among them, share in their genesis the idea of 'stone'. The opening will take place today, 27 September, at 18h00 and it is possible to visit the exhibition until 7 October, from 09h00 to 18h00.
There will also be creative drawing workshops for families.
CIVC | 27 September | 18h00
Official opening of the exhibition with a guided tour by the author
CIVC | 5 and 7 October | 15h00
Drawing workshops for the whole family
Guided tour of the exhibition by the author
Registration until 4 October using the form: https://bit.ly/48stAFU
It is possible to visit the exhibition for free between 27 September and 7 October, from 09h00 to 18h00.
We are counting on your presence!
Partnership: @Azores Geopark