News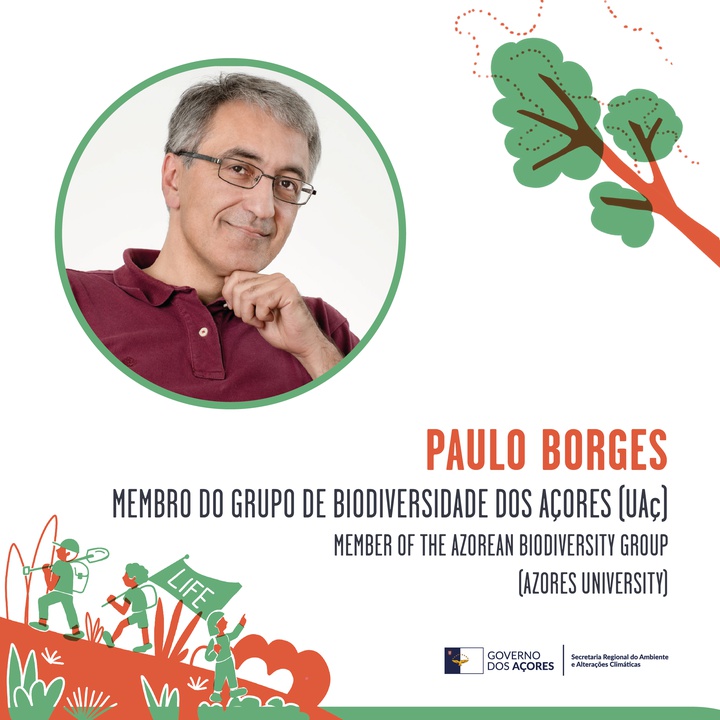 Get to know the speakers of the 1st Technical Workshop Técnico of the LIFE BEETLES project
Sept. 11, 2023
Renowned island researcher Paulo Borges joins the speakers at this workshop on the subject of "A new tool for evaluating the ecological condition of the native forests in the Azores: the IBI Integrity Biotic Indices".
Paulo Borges finished his PhD in Insect Ecology from the University of London in 1997. He is currently a researcher at the Azorean Biodiversity Group, Centre for Ecology, Evolution and Environmental Changes (GBA-cE3c) and a lecturer at the University of the Azores (FCAA). He is also the Researcher in Charge of the oldest Online Biodiversity Infrastructure in Portugal (2006), AZORESBIOPORTAL (http://azoresbioportal.uac.pt/).
He has carried out research in Macroecology and Conservation of arthropods in island systems, particularly focusing on the ecological mechanisms that enhance biodiversity conservation on islands. Alongside his research activity, he has been the general or thematic (nature conservation) coordinator of numerous consultancy and technical-scientific support projects related to nature conservation on islands and quantification of the value of protected areas through an iconic project (BALA – Biodiversity of the Arthropods of the Azores Laurel Forest), having designed protocols and indicators for monitoring arthropods on island systems.
He has 540 publications, 210 of which are in international journals. He has also published several national books as author (4) or editor (11).
🇪🇺 Com o apoio financeiro do Programa LIFE da União Europeia. With the financial support of the LIFE Programme of the European Union.