News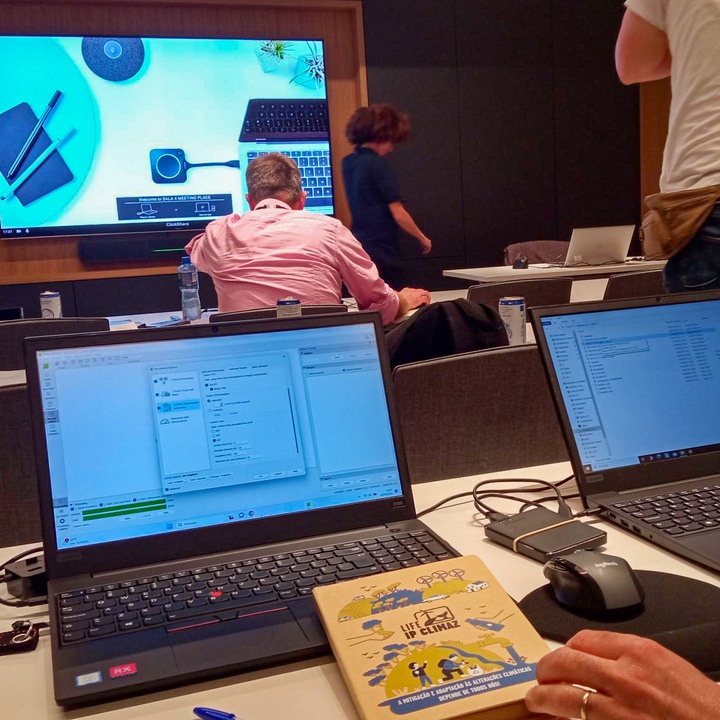 Technicians from the Regional Directorate for Forest Resources (DRRF) take part in the User Conference Pix4D in Madrid (Spain)
Sept. 11, 2023
As part of the LIFE IP CLIMAZ project, coordinated by the Regional Secretariat for the Environment and Climate Change, a UAV (Unmanned aerial vehicle), commonly known as a drone, was acquired for surveying and processing LiDAR (Light Detection And Ranging) data. In this sense, it is imperative that the technical staff who will be using these tools within the scope of action C2.4 "Essay/Demonstration of the use of LiDAR technologies for Monitoring Biomass and Carbon Sequestration" constantly update their knowledge of new information technologies.
The event, organised by the company Pix4D, took place in Madrid (Spain) from 13 to 15 June, was attended by two technicians from the DRRF and had two components: two days of theoretical and practical training on the PIX4Dmapper software and a one-day conference where participants attended presentations of practical cases on the subject of mapping and processing images obtained by UAV (https://www.pix4d.com/user-conference-madrid/#overview).
This training was highly beneficial, as it allowed the DRRF team to consolidate their knowledge, equipping them with processing techniques and allowing them to get the most out of the equipment acquired for biomass monitoring.
Find out more about this project at www.lifeipclimaz.eu.