News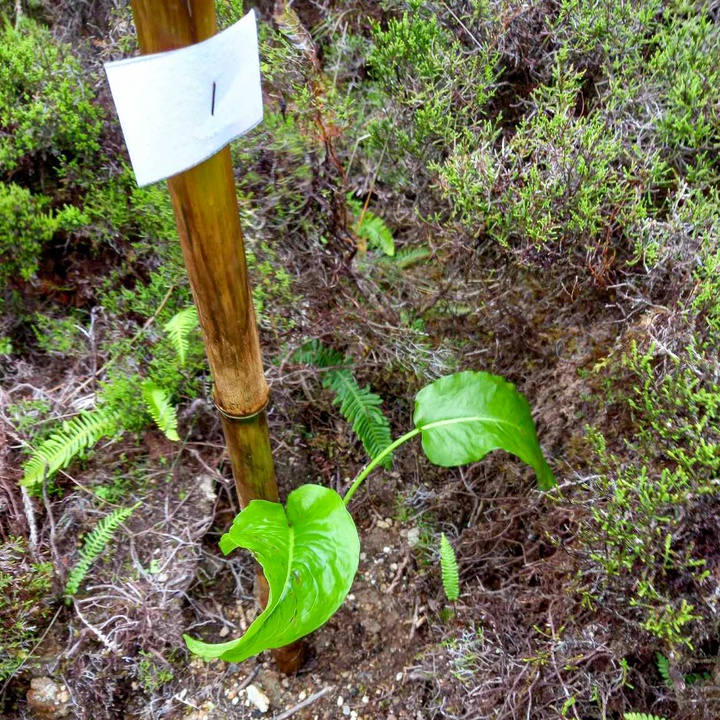 Plantations monitoring carried out as part of LIFE IP AZORES NATURA
Sept. 8, 2023
As part of its conservation actions, the LIFE IP AZORES NATURA project frequently monitors plantations at sites where habitat restoration work is being carried out. These plantations result from the introduction of native and endemic plants propagated in nurseries and later returned to the wild.
The project's team of operatives, the Park Rangers and technicians from the Santa Maria Environment and Climate Change Service frequently monitor these sites, reporting any problems and/or changes in populations. To date, they have obtained interesting results:
The average survival rate of new populations is 81 %;

100 % survival rates for species such as Euphorbia santamariae, on Santa Maria, or the populations planted at Frades Viewpoint and Serra Devassa on São Miguel, which include species such as Azorean Bellflower (Azorina vidalii), Azorean Fleshy Bishopsweed (Ammi seubertianum), Macaronesian Umbrella Milkwort (Tolpis suculenta), Azorean Angelica (Angelica lignescens), among others;

New individuals originate spontaneously from the planted populations, indicating that the population will increase in the coming years.
LIFE IP AZORES NATURA is a nature conservation project, coordinated by the Regional Secretariat for the Environment and Climate Change, dedicated to improving the conservation status of all species protected by the Birds and Habitats Directives.
Find out more at www.lifeazoresnatura.eu/en/.