News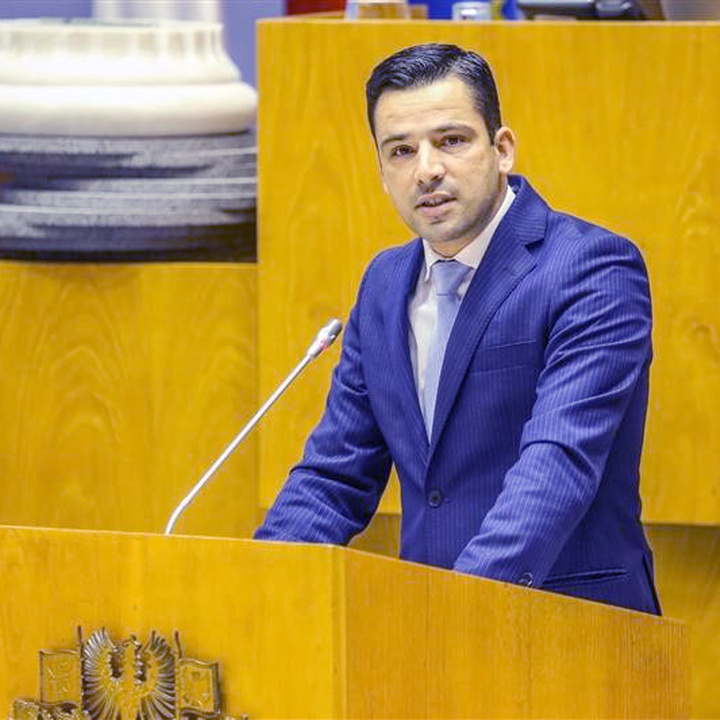 Alonso Miguel defines sustainable development as the "pillar" of government action
April 21, 2021
The Regional Secretary for the Environment and Climate Change, Alonso Miguel, defined today the sustainable development of the Azores as a "fundamental pillar" of the action of the current Regional Government.
"The XIII Regional Government established in its Government Program sustainable development as a fundamental pillar of its action within the framework of this legislature. The affirmation of the environment and the fight against climate change in budget and investment documents, in a transversal way to all government tutelage, constitutes a decisive response to the challenges we face ", he pointed out.
The government official was speaking at the Regional Legislative Assembly, discussing the Region's Plan and Budget for 2021.
The Plan, in the field of the environment, focuses, underlines Alonso Miguel, "on fundamental aspects for the sustainable development of the Region, such as adaptation to climate change, improvement of waste management, nature conservation and biodiversity preservation. , the management of water resources and spatial planning, representing an investment that amounts to approximately 19 million euros ".
There will also be actions to prepare the Region for the "impacts of climate change and the necessary efforts to be made towards reducing the ecological footprint and carbon neutrality".
"We will fight this fight through the implementation of measures that foster awareness in relation to this phenomenon, that guarantee the preservation of our natural heritage and, above all, that guarantee the safety of our populations", said the government official.
Alonso Miguel also highlighted the LIFE IP CLIMAZ program, "a fundamental instrument for the implementation of the Regional Program for Climate Change, guaranteeing an investment of 19.8 million euros in the next decade, of which 825 thousand euros in 2021".
In terms of infrastructures, the 2021 Plan foresees the appropriation for the requalification of the Ponta da Ferraria viewpoint and the conclusion of the requalification of the walking trails and viewpoints of Serra de Santa Bárbara, with funds still being provided for the construction of the Algar do Carvão Interpretation Center and the requalifications of the Lagoa do Fogo viewpoint, the Lagoa do Congro Landscaped Forest and the Pedro Miguel Pole of the Faial Botanic Garden.
Regarding the requalification, conservation and monitoring of the hydrographic network, added the Regional Secretary, "investments of around four million euros will be made, with emphasis on interventions in the streams of Terceira island and in Prainha de São Caetano stream, on Pico island".
And he continued: "These are the first Budget and the first Plan of the XIII Regional Government of the Azores. The measures we present today are part of a legislative program and seek to respond to the challenges of the present and the future. Therefore, it is important to ensure that they are complemented and reinforced using the Community instruments currently available, having, for this purpose, submitted a set of applications to the REACT_EU Program ".