News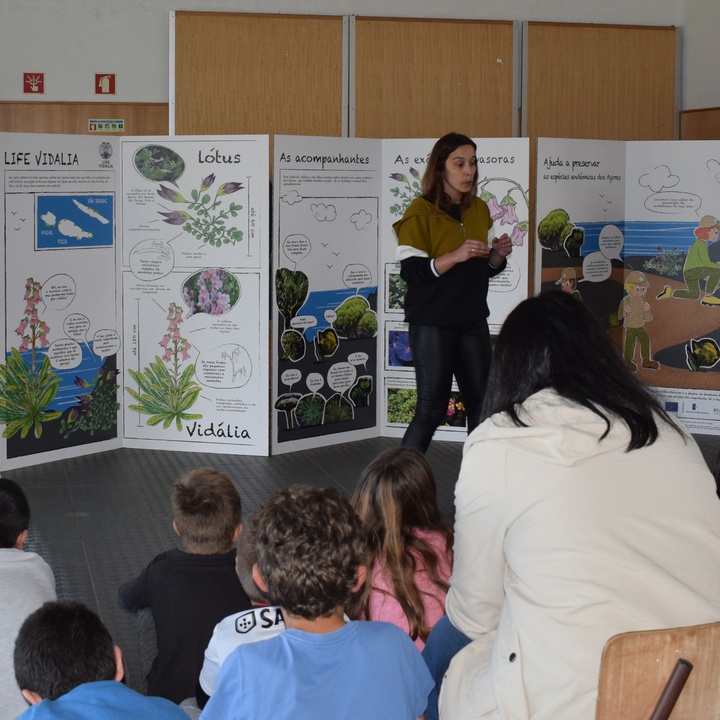 Parque Escola Activity: Meet LIFE VIDALIA
April 7, 2021
LIFE VIDALIA (Valorization and Innovation Targeted at Azorina vidalii and Lotus azoricus in the Azorean Islands) is a nature conservation project, whose main objective is to improve the conservation status of the species Azorina vidalii and Lotus azoricus, two species of endemic flora, protected by Annex B-II of the Habitats Directive and priority for conservation.
As a main, direct and global objective, this project aims to intervene in the Azorean islands where these species occur, in order to improve their conservation status, through the improvement of the surrounding habitats and the reduction of threats. LIFE VIDALIA has its intervention areas distributed over the islands of Faial, Pico and São Jorge, carrying out conservation works that cover all the Natura 2000 sites on these islands where the target species occur.
In addition to the decrease in the number of individuals, several reasons combine for the poor state of conservation of the target species, namely the presence of invasive species, the reduction in the quality of the surrounding habitat and the lack of awareness / knowledge about the relevance of these species global biodiversity conservation objectives.
Although the areas of intervention are concentrated on the islands of the Triangle, this project seeks to involve the community throughout the archipelago, offering activities for various audiences, from schools to entities linked to tourism.
In this sense, the exhibition "Meet LIFE VIDALIA", aimed at pre-school education and the first two cycles of basic education, is part of the educational offer Parque Escola and aims to make known the target species, the native plants that they accompany them in nature and the invasive species that compete with them, in order to involve the school community in the conservation of the target species and their companions. Throughout the session, the main threats to the coastal habitats of the Azores and ways to contribute to the conservation of the native plants and animals that exist in them are addressed. After the presentation of the exhibition is finished, there is room for practical activities, including games to identify the species of the project, adapted to the age group and level of education of the students.
Photos: Faial Natural Park and LIFE VIDALIA