News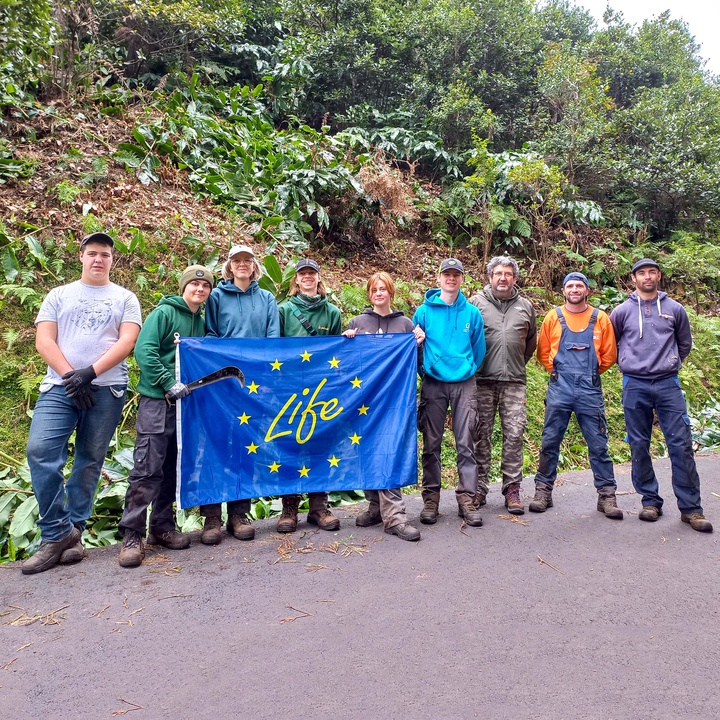 Technical Horticultural Institute from Belgium collaborates with the Regional Secretariat for the Environment and Climate Change
May 25, 2023
The Santa Maria Environment and Climate Change Service received a group of six students and two teachers from the Technical Horticultural Institute of Gembloux, from Belgium, under the Erasmus+ programme.
This group collaborated, for three weeks, on several works carried out by this Service, having highlighted actions in the scope of LIFE projects that are taking place on Santa Maria, namely LIFE IP AZORES NATURA, LIFE SNAILS and LIFE IP CLIMAZ. Thus, they were involved in work such as removing invasive plants and planting endemics in Pico Alto, Ponta do Castelo and Ribeira das Pocilgas.
The programme also included activities to raise awareness of the natural and cultural values of the island of Santa Maria, such as hiking trails and a visit to the Gonçalo Velho lighthouse, provided by the Port Captaincy of Vila do Porto.