News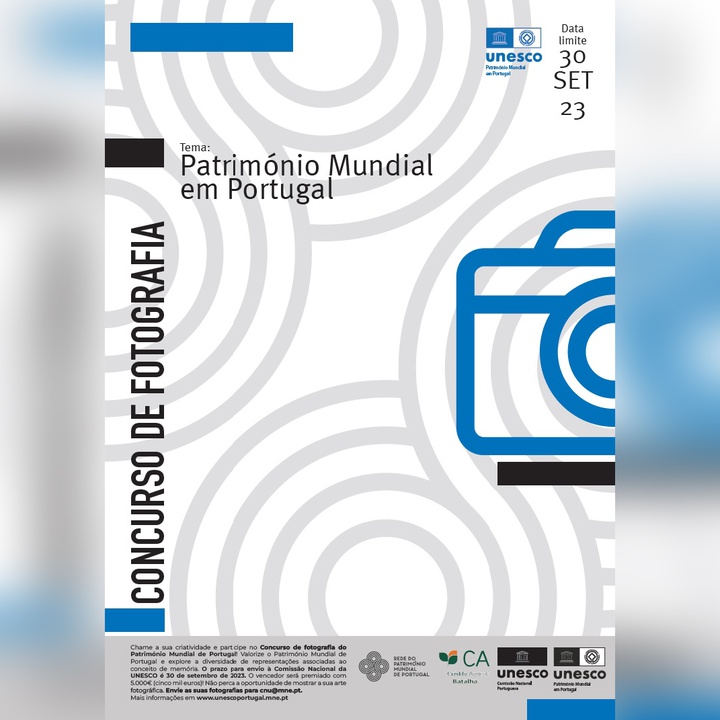 "World Heritage in Portugal" Photography Contest
May 23, 2023
The World Heritage Network of Portugal promotes the 1st edition of the "World Heritage in Portugal" Photography Contest.
Objectives:
a) to promote creativity from the point of view of visual expression;
b) to value, promote and disseminate Portugal's World Heritage;
c) to explore the diversity of representations associated with the concept of memory;
d) to encourage expression through photography;
e) stimulate the artistic spirit.
Each contestant may apply individually, submitting a maximum of three photographs, which may be of a more figurative or more abstract nature, although they must be related to the proposed theme.
The competition will award a 1st prize with a cash value of 5000 Euros.
Deadline for sending the photographs to the UNESCO National Commission (cnu@mne.pt): 30 September 2023.
Regulations (in Portuguese) – http://bitly.ws/FeZM