News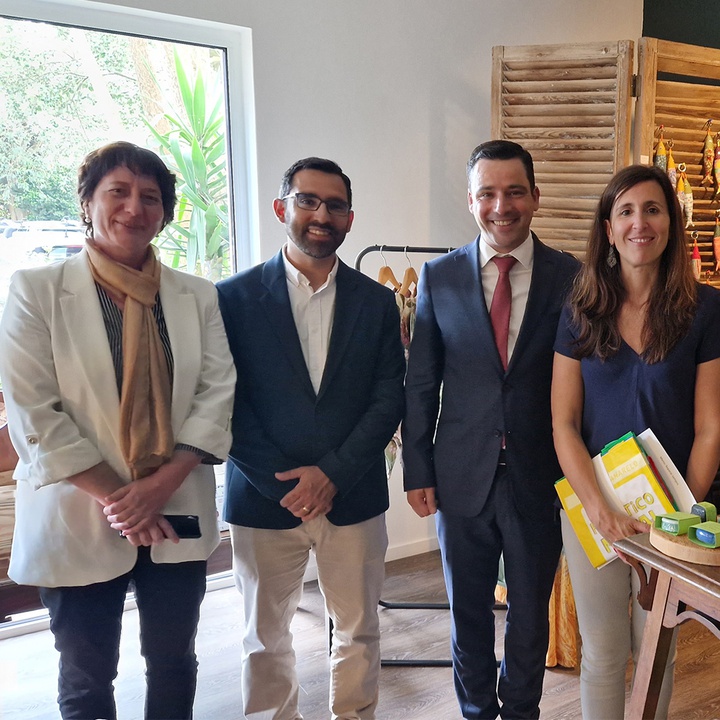 Regional Secretariat for the Environment and Climate Change marks International Recycling Day with awareness-raising actions
May 18, 2023
The Regional Secretariat for the Environment and Climate Change marked International Recycling Day, celebrated yesterday, 17 May, with initiatives to raise awareness about the importance of recycling for the environment and the economy.
"Recycling is fundamental to reduce the amount of waste discarded in the environment and preserve natural resources. By recycling, we are contributing to saving water, energy and raw materials, as well as reducing air, water and soil pollution," stresses Alonso Miguel, responsible for the matter.
According to the governor, "it is important that everyone makes their contribution, separating the waste at home and in the various places of waste production, to reduce environmental impacts and promote sustainability in the Region".
Currently, in the Azores, packages are sent to the recycling industry, outside the Region, under the SIGRE - Sistemas Integrados de Gestão de Resíduos de Embalagens (Integrated Systems of Packaging Waste Management) recovered in licensed operators.
The Regional Secretary stated that, "effectively, the per capita recycling figures of urban packaging waste are very positive and substantially higher than those registered at a national level".
"However, the population's awareness of the importance of this process is fundamental to ensure the success of separation and the improvement of the recycled amounts and to continue the positive trajectory seen in the Region," he said.
"The HORECA (hotel, restaurant and catering) sector is identified by the current executive, together with the SGRU - Sistemas de Gestão de Resíduos Urbanos (Municipal Waste Management Systems) of each island, as key players with room for progression in recycling and contribution to European targets," he added.
According to the Environment Commissioner, "the HORECA sector generates a large amount of organic and plastic waste. This waste includes food leftovers, plastic packaging, drinks' bottles and cans, cardboard, kitchen paper, among others", adding that "to deal with this waste, businesses in the HORECA sector can adopt sustainable practices, such as providing reusable packaging, properly separating waste for recycling and composting organic waste".
"However, the HORECA sector still faces significant challenges in waste management," he stressed.
In this sense, the Regional Secretariat for the Environment and Climate Change marked International Recycling Day with initiatives aimed at the specific flow of packaging in the hospitality sector, such as the campaign entitled "Menu: Always Separate", organized in collaboration with the managing entity, Novo Verde.
According to Alonso Miguel, "the aim of this initiative is to strengthen and encourage the separation of packaging in the HORECA sector, through awareness-raising and the distribution of about four thousand eco-bags of selective separation of recyclable waste, by operators in the HORECA sector in the nine islands of the Azores".