News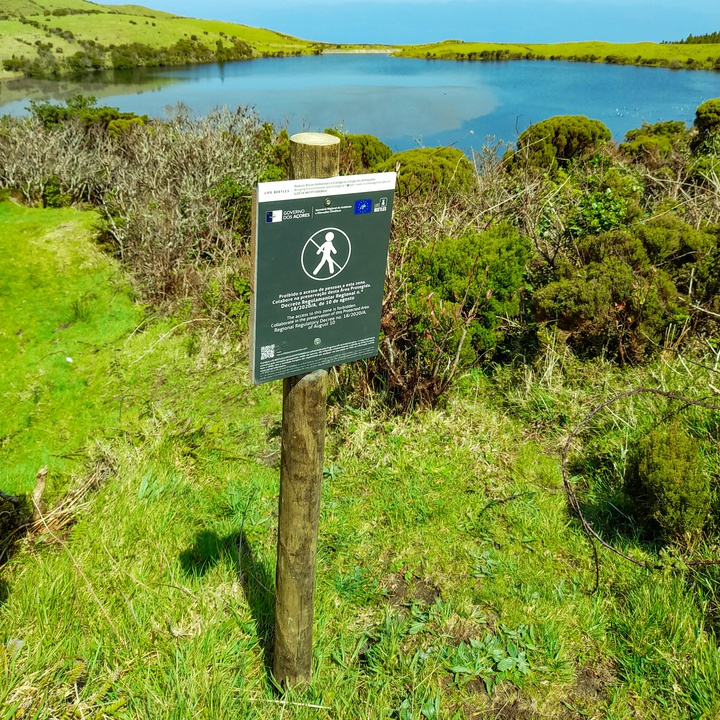 Placement of preventive signs in Lagoa do Caiado
May 5, 2023
Following the nature conservation work carried out by the Regional Secretariat for the Environment and Climate Change, through the LIFE BEETLES project, on Pico island, the opening of a small trail and trampling near Lagoa do Caiado (lagoon) was detected.
In the long term, trampling causes the destruction of native species, reduces local biodiversity, and increases erosion and surface runoff. People are not allowed to enter and stay on this site as it is an integral reserve area.
As this is a much-visited place on the island, informative signs were placed as a preventive measure against trampling, since this location is classified as Lagoa do Caiado Protected Area for the Management of Habitats or Species.
Find out more about the LIFE BEETLES project at www.lifebeetlesazores.com/en/