News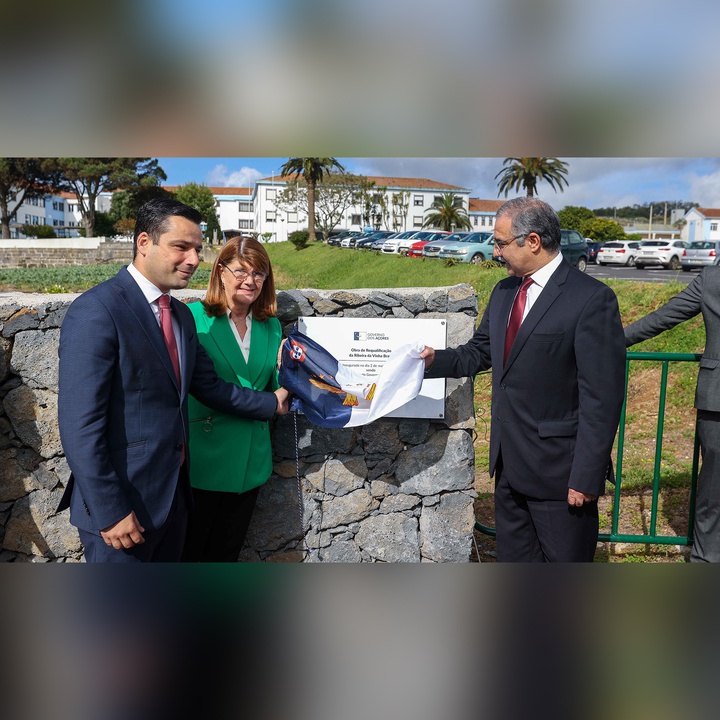 The President of the Government inaugurated the requalification works of Ribeira da Vinha Brava
May 4, 2023
The President of the Regional Government of the Azores, José Manuel Bolieiro, inaugurated this week, in Angra do Heroísmo, the requalification works of the Ribeira da Vinha Brava (stream), which will reduce the rain's impact on the city and "avoid problems" of diverse nature.
"We did an intervention that upstream and downstream channels the water in a controlled manner. It is true that climate change is a strong generator of extreme phenomena of nature with greater frequency, as well as urban changes that disturb the normal course of water," he stressed.
Regarding the work, which represents an investment of over one million euros, the President of the Government said: "On our part and on the part of Civil protection, every day when there is rain and a storm and nothing happens to the population, we will remember the importance of this work".
"The effectiveness and efficiency of this work is to avoid problems", stressed the governor.
Accompanying the President of the government at the ceremony were, among others, the Regional Secretary for the Environment and Climate Change, Alonso Miguel, and the Regional Secretary for Tourism, Mobility and Infrastructure, Berta Cabral.