News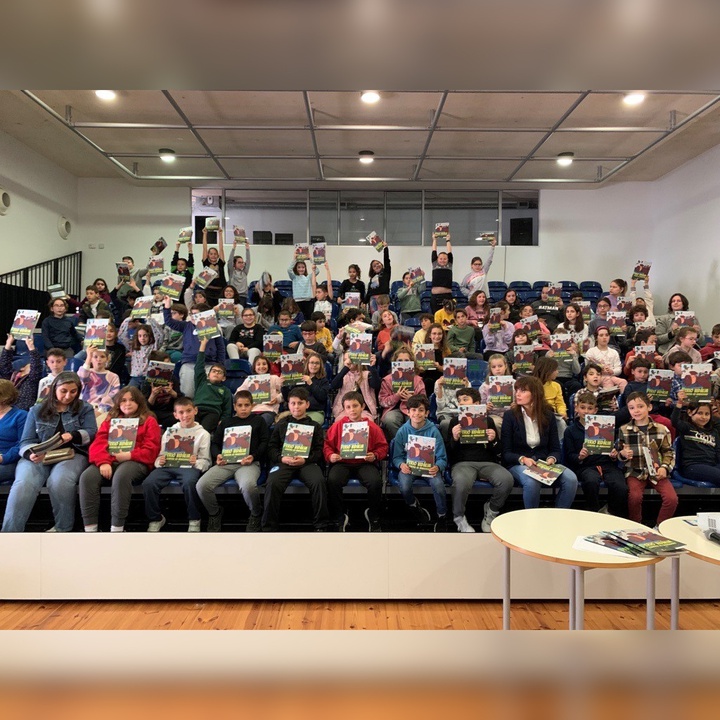 "Trio Vidália contra as Invasoras" in the schools of the Triangle
May 3, 2023
Students of the 3ʳᵈ and 4ᵗʰ grades from schools on the islands of Faial, Pico and São Jorge can now follow the adventures of the Trio Vidália.
Created under the LIFE VIDALIA project, this comic strip tells how Lia, Nicolau and Lucas face a terrifying threat: the advance of invasive species in their peaceful village.
The text, simple and fun, raises awareness of the problem of invasive alien plants and the importance of conserving Azorean species, encouraging action and nurturing in students the desire to be part of the solution.
Will Trio Vidália succeed in stopping the evil plans of Doctor Franklin Vazor and his robots? Find out with us: the LIFE VIDALIA comic strip can be run by teachers or the LIFE VIDALIA team in a session to be scheduled by filling in the form for scheduling environmental education activities of the Regional Secretariat for the Environment and Climate Change.
Find out more about LIFE VIDALIA at www.lifevidalia.eu/en/.