News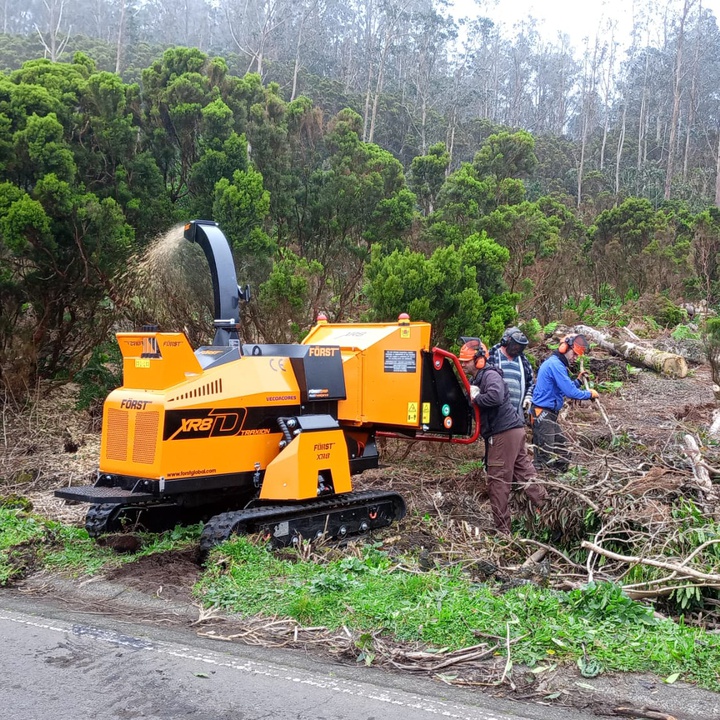 The caterpillar bio shredder of the LIFE BEETLES project is already operational on Terceira island!
May 2, 2023
The LIFE BEETLES project, coordinated by the Regional Secretariat for the Environment and Climate Change, has acquired a caterpillar bio shredder to assist in better implementing nature conservation work on the island of Terceira.
On this island, the project aims to restore areas of eucalyptus trees to native forests by removing eucalyptus trees and other alien and invasive species and replacing them with native and endemic species. These actions will provide better habitat conditions for the Ground Beetle (Trechus terrabravensis), a species of beetle endemic to the island of Terceira and a target species of the project.
The caterpillar bio shredder is already operational in the field and is an added value in treating plant waste resulting from the removal of eucalyptus and other alien species, preventing them from growing up again, and creating chips, a very useful material for retaining soil humidity.
Find out more about the LIFE BEETLES project at www.lifebeetlesazores.com/en/