News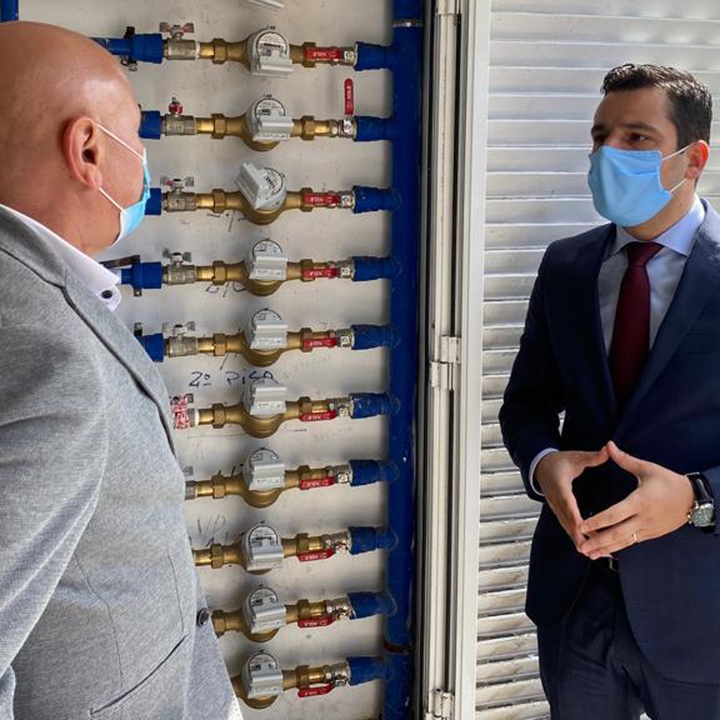 Regional Secretariat for the Environment and Climate Change marks World Water Day
March 23, 2021
The Regional Secretary for the Environment and Climate Change, Alonso Miguel, visited yesterday, within the scope of World Water Day, a housing building with the installation of domestic water meters with remote reading, in the city of Horta. The building in question is covered by the support program for the acquisition of this equipment, in which the Regional Government, through ERSARA, reimburses the investment made by the City Councils in 80%.
The installation of this equipment allows, by telemetry, an improvement in the modelling of water consumption, the definition of consumption profiles, the detection of abnormal consumption, normally indicative of water losses inside the houses, allowing an accurate and real reading of the water consumption, to the detriment of the readings by estimate.
For Alonso Miguel, "the Government is focused on defining water protection and valorization strategies", and the support program "has made an important contribution to the improvement of water balance indicators, namely in terms of monitoring water losses, promoting a substantial improvement in terms of management and efficient use of this valuable resource ".
So far, the Regional Government has already contributed to the acquisition of almost five thousand accountants, in 11 of the 19 municipalities in the Region, in an investment that represents around 100 thousand euros, and applications for this program remain open until the end of 2021.
© Government of the Azores | Photo: SRAAC