News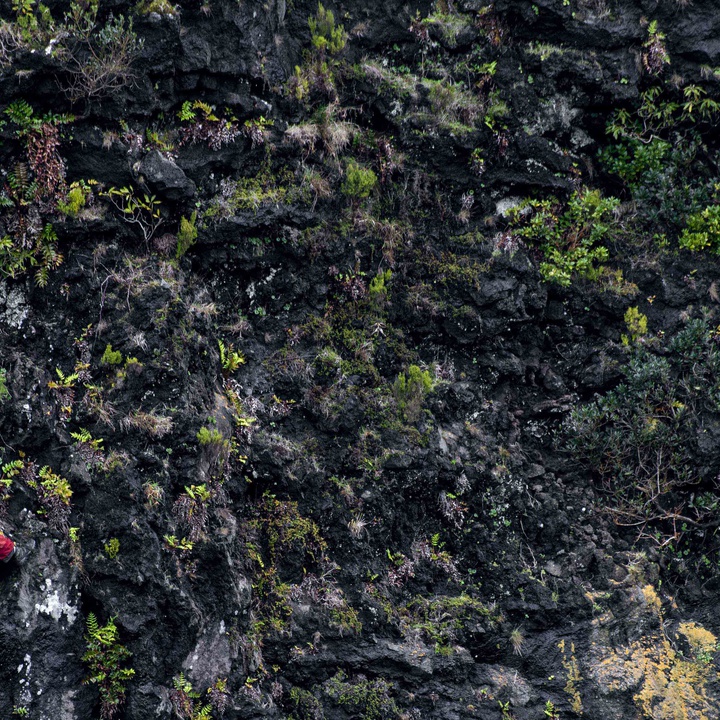 Regional Secretariat for the Environment and Climate Change promotes intervention to control invasive species in Faial
March 19, 2021
The Regional Secretariat for the Environment and Climate Change, through the Regional Directorate for the Environment and Climate Change, within the scope of the LIFE VIDALIA project, organized at 12 March an altitude intervention for the control of invasive species.
The intervention carried out in the interior of the Caldeirão do Cabeço Verde, in Faial, aimed at controlling species such as the Cyrtomium falcatum, Rubus ulmifolius and Hedychium gardnerianum.
During the action, plant material of Tolpis succulenta was harvested for the first time, which finally allowed the beginning of the work of propagating this species in danger of extinction in Faial.
The work was carried out by the "Os Montanheiros" Association, using ropes and climbing techniques, which made it possible to reach the mistletoe population that the botanist Hanno Schäfer identified in 1999 and which, until now, and despite several attempts and approaches, had remained inaccessible.
The Tolpis succulenta is a rare species in the Azores, and its population - made up of only two individuals on an unstable slope in the interior of the Caldeirão do Cabeço Verde - is the only one on this island.
After harvesting the material, the propagation work was started in the nursery of rare plants in the Botanical Garden of Faial, with the use of moss cuttings placed in the substrate to form roots.
With this intervention, an important step was taken to fulfil the old dream of preserving the only population of Faial moss.
Caldeirão do Cabeço Verde is located in the interior of the island, at an altitude of about 400 metres.
In 1999, the botanist Hanno Schäfer identified, in this place, a curious nucleus of typically coastal species, such as Daucus carota subsp. Azoricus, Solidago azorica, Tolpis succulent and Azorina vidalii.
This discovery, in addition to being surprised, was of great importance, as at the time there was no record of natural populations of vidália or lime in Faial.
In 2018, the existence of these species led to the implementation of the only intervention area of ​​the LIFE VIDALIA project located away from the coast in this location.
LIFE VIDALIA is a project co-financed by the European Union's LIFE program and has a total investment of around 1.8 million euros to strengthen the natural populations of the species Azorina vidalii and Lotus azoricus, improve their habitats and, at the same time, reduce their threat factors, with conservation works covering all Natura 2000 sites on the islands of Pico, Faial and São Jorge.
By 2023, it is estimated that the population of vidália (Azorina vidalii) in these islands will increase by more than 200% and the Lotus azoricus by more than 400%.

© Government of the Azores | Photo: SRAAC