News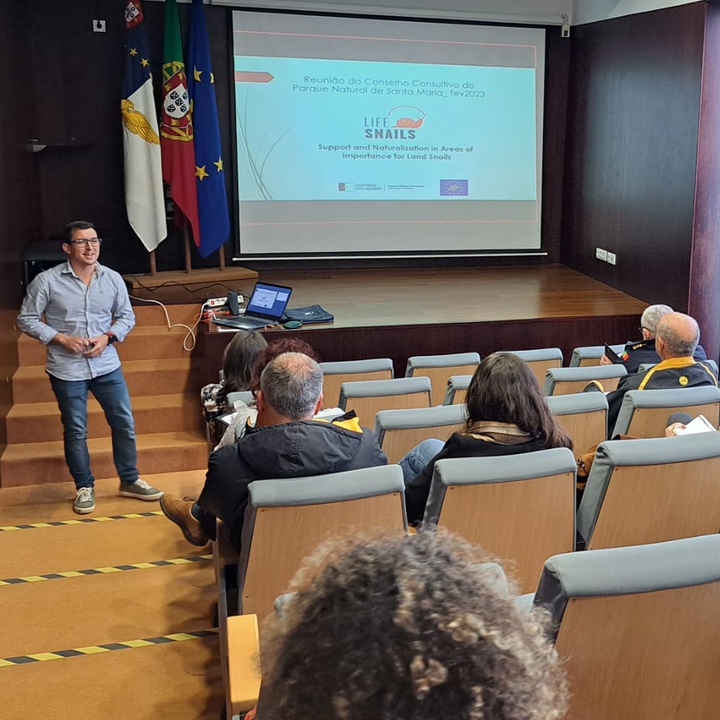 LIFE SNAILS takes part in the meeting of the advisory board of the Santa Maria Nature Park
March 3, 2023
The LIFE SNAILS project, coordinated by the Regional Secretariat for the Environment and Climate Change, was present at the meeting of the Advisory Board of the Santa Maria Natural Park, fulfilling the first meeting with the entity's board of advisors, in order to obtain contributions to the proper management of the project and the active involvement of key stakeholders.
The project was presented, focusing on its general and specific objectives, in favor of increasing the quantity and quality of the habitat of the endemic snail species (Oxychilus agostinhoi and Leptaxis minor) and of the semilesma (Plutonia angulosa), whose populations are known to face a high risk of extinction.
The presentation identified the areas of intervention and the means by which concrete conservation actions will be developed, the work carried out so far in conjunction with the private agricultural sector, the boosting of volunteer and scientific tourism and the development of the pilot environmental education program under the LIFE project. In the last part of the meeting there was space for the presentation and discussion of ideas from all interested parties.